Learn Smart & Practical Outdoor Habits
We Train The Modern Adventurer How To Enjoy Nature Comfortably & Responsibly. 
Because Safety Outdoors Starts with US.
Some Of Our Latest Content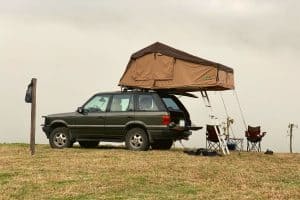 Shelters
If you're in a rush and want to find out what the best SUV tent is, we recommend the Thule Tepui Foothill tent. Direct access to food, water, games, power, and…air conditioning?! It sounds too good to be true when
The people behind the site
Spencer Yeomans
Founder and Developer 
As an outdoor enthusiast for over 15 years, I understand how important nature is for both your physical and mental health. Getting outside isn't a question…it's the answer to managing the stress and negativity in your life. Here, I'll show you how to get the most out of nature, even with the time constraints of a 9-5 job. 
Sarah Yeomans
Lead Photographer
Nature has always been home. Being outdoors gives me an escape from the craziness of everyday life, and I've learned to make myself uncomfortable to live life fully. I encourage everyone to take on new adventures and embrace their wild side.