If you're in a hurry and want to find out what the best rock climbing pants are, we recommend Ucraft Xlite Rock Climbing Pants.

Back when I first started climbing in the gym, I stared in awe at a man attempting to climb a difficult route. At the time, it was something well outside my ability level, so it was inspiring to see him give it his best effort. His right hand went for a gaston while his left leg stretched out for a high foot, and…Rip! There go his pants.

It was unfortunate, and probably quite embarrassing, but I learned a valuable lesson that day. Your rock climbing gear is more than just the things keeping you alive on the wall – it's what you choose to wear as well. The best rock climbing pants will hold up under the pressures and strains of scaling a route, while staying convenient and comfortable all day.
In this article, we'll be reviewing the following climbing pants:
Mobility
It's important to know what to wear when you're rock climbing. What's your range of motion? If you're able to do the splits, could you do it comfortably in the pants you put on for climbing? If you can't do the splits…well, keep stretching because some routes might force you to do them! Just make sure your pants can handle the strain, otherwise you'll end up like the guy in my story.

A lot of women like to climb in yoga pants because of how easy it is to contort into different positions without worrying about how the material is going to hold up. And quite honestly, these might be the best women's climbing pants out there! Guys don't really have an option like this, though one of my friends does climb in tights because he likes the flexibility and compression. However, this isn't really a viable option for most men, which is why the pants in this review are going to be mostly oriented toward them.
Comfort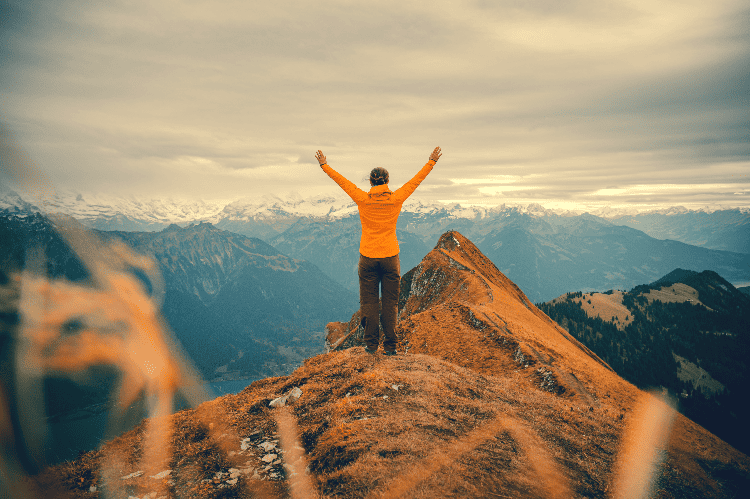 There's a reason why I don't climb in jeans. I know some people think they're comfortable, but I can't seem to get over the rough texture and stiffer material. They feel confining, and I genuinely don't understand how anyone can scale a route in them.

Tangent aside, my point is that you should feel free to wear whatever is going to be the most comfortable for you. You'll likely be spending several hours (if not days, if you're doing big wall climbing) in them, so be sure to pick out a pair that you think you'll be able to stand for that long.
Pockets and Loops
Yes, these things are important enough to put on the list. While they might seem insignificant at first glance, trust me when I say you'll be glad you had some nice, deep pockets while you're climbing. And not just any pockets – you'll want to have ones with zippers or velcro to secure them.

I take my phone up the wall for photos, and also because I don't like to leave it unattended when I'm out in the mountains. Obviously, I've taken enough falls where my phone would've fallen out of my pocket by now and shattered on the rocks below, if I didn't keep it zipped. Being able to store things in your pants is incredibly convenient, especially if you're on a multipitch or longer route and want to bring a snack.

Loops are also incredibly handy, especially when you're bouldering and don't have a harness to attach anything to. Whether it's a belt loop, or one specially designed for climbing purposes, being able to clip your chalk bag directly to your pants while bouldering is really helpful.
Fit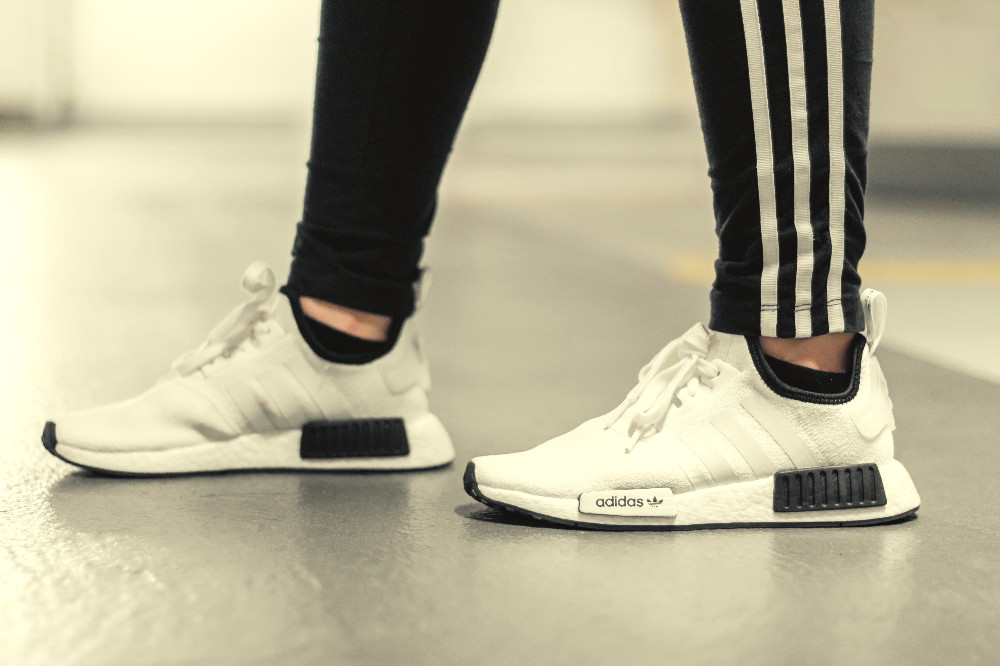 Mobility and comfort are easy to achieve if you're wearing pants that are baggy. However, while that might be the easy way to do things, it's definitely not the most practical. Excess fabric can snag on the rock, get clipped into a carabiner, or be stepped on if you aren't careful. It's always best practice to wear something a bit more form fitting, as long as the material is still able to stretch and bend enough to keep from ripping.
Best Climbing Pants Reviews
The Xlite rock climbing pants were specifically designed for this sport, and the attention to detail really shows. Made out of spandex and polyester, they're light and breathable, and able to handle some pretty tough punishment without tearing. But what I really love about these pants are all the unique additions that were added specifically for climbing.

It comes with 4 pockets, 2 of them with zippers, so you'll have plenty of secure storage if you want to bring a snack or your phone up the wall with you. There's also a loop on the waistband in the back of the pants, but don't mistake it for a belt loop – it's for clipping your chalk bag. There's an additional loop on the leg for holding a brush, if that's something you like to have with you too. To top it all off, the ankles even have drawstrings so you can pull it close to your skin. Overall, it's hard to think of anything else you'd want in a pair of climbing pants that wasn't already built in, making this a fantastic option for climbers of any level.

Pros:

– Stretchy material
– Chalk and brush loop
– Articulated knees
– Zippered pockets
– Ankle drawstrings

Cons:

– Sizing can be a little challenging
For those of you on a budget who don't want to sacrifice quality, these climbing pants might be the thing for you. Made entirely out of polyester, they're both comfortable and breathable, while offering enough stretch to make sure no accidents occur. As far as storage is concerned, you shouldn't ever run out, considering there are 4 large, zippered pockets to keep all of your belongings safe and secure. Personally, that's more space than I usually use, but there's nothing wrong with having extra storage.

The elastic waistband stretches to fit around your body comfortably, and if that isn't enough, it also comes with a braided belt to adjust even further. They aren't very baggy either, which is exactly what you're looking for in a pair of climbing pants, so that they don't snag or get caught on any rock feature or piece of gear.

Pros:

– Lots of secure storage
– Comfortable and breathable material
– Relatively form fitting
– Cheaper than more famous brands without sacrificing quality

Cons:

– They tend to run a little small, so if you like a little more room, go a size up
While not the exact same pants that I wear climbing, these are a very similar style. Mostly made out of nylon with a bit of spandex thrown in for stretch, the PrAna Zion will hold up under significant wear and tear, whether climbing or hiking. The material is breathable, but still retains a water repellant quality so you can be prepared for any type of weather. I do a lot of climbing deep in the mountains where rain showers come and go without warning, so I love having pants that don't absorb water, but also let my legs breathe when it gets hot.

Prana climbing pants also come with a gusseted crotch for added mobility and space that's nice to have for guys especially. It's even ventilated, to help keep you cool and dry while you're working out. In addition to the cargo pocket, I also appreciate the fact that these pants are wrinkle resistant, making them a great option for those of us who travel frequently.

Pros:

– Gusseted crotch
– Water and wrinkle resistant
– Expandable belt
– Metal waist button

Cons:

– Shallow front pockets
– Waist is still a bit tight, even with the expandable belt
The pants that I wear most frequently, my pair of Eddie Bauer Guide Pros have seen me through crags in 3 different states and countless visits to the gym. I don't even know how many years I've had them at this point, but all I can say is that they're super durable and last for a long time without noticeable wear. They stretch, breathe, and repel water, making them ideal for outdoor use, and there's also technology in the waistband to minimize odor.

There are a couple of pockets with zippers that I use pretty often, either to store my phone or my car keys, depending on where I am. But what I really love about these pants is how streamlined they are. Every part of it hugs my body nicely without feeling restrictive when I'm on the wall, so I can move around freely without extra fabric getting in the way.

Pros:

– Odor resistant
– Articulated knee
– Durable, lasting for a long time
– Water repellent
– Zippered pockets

Cons:

– A little tight around the waist and calves
– Cheap button
Have your pants gotten into too many losing fights with the rock? Are you tired of holes and tears appearing in your brand-new pair of "heavy duty" trousers? If that's the case, Carhartt's double front pants might be the thing for you. As you can gather from the name, the double front feature puts 2 layers of sturdy material between your legs and the outside world. If you'd like, you can even put a couple of knee pads in the gap between the layers.

Made out of cotton and a bit of spandex for stretch, you shouldn't have trouble with flexibility. They're also soft, and have plenty of secure pockets to keep your belongings safe and close at hand. Overall, I don't have too many complaints about these except for… They're hot! Definitely not the pants I'd wear climbing outside in June, but being a Minnesotan, you can be sure these are the pair I'll put on in September and October.

Pros:

– Ultra durable
– Pretty lightweight and soft
– Nice storage opportunities
– Flexible enough material
– Special place for knee pads, if you need them

Cons:

– Hot
– The kneepad storage tends to cover the shins, not the knees
At Untamed Space, we're passionate about helping you have the best camping experience possible. Our team of experts have experience camping and backpacking all over the world, allowing them to provide insightful and relevant content to guide you in your outdoor pursuits.

All of our reviews are based on a combination of firsthand experience, extensive research, and an analysis of customer feedback. We are an independent website and do not receive payments or incentives from manufacturers to promote their products, and we continuously update our content to provide new information based on product availability. Wherever you are in your journey, whatever gear you're searching for, you can be sure to find unbiased and up-to-date reviews for all of your needs.
Final Thoughts
When it comes to extreme sports, pants should be much more than a fashion statement – they should be an ally and asset that aid you in your ascent. Making sure you're wearing something that can withstand the strains of climbing for the long run is incredibly important, but don't underestimate the way they fit and how comfortable they are. Climbing can be painful enough on its own, so don't add to your misery by wearing something that doesn't feel good.

Like I mentioned before, the best women's climbing pants are going to be leggings for most females out there. Taking all of these things into consideration, the Ucraft Xlite climbing pants took the cake for us. "Normal" outdoor pants just can't compete with a product that was specifically designed for this sport, though they can be good options if you have some in your closet that you want to use. But at the end of the day, the Xlite pants have enough special features to make them my favorite go-to pair to wear. Between the loops for your chalk and brush, the comfortable material, and ankle drawstrings, it's hard to find anything to complain about with these pants.
---
Related Posts: