From expansive mountain ranges to never ending prairies, the beauty found in the United States is endless. In fact, there's so much to see and experience that it can be difficult to know where to begin. There are so many benefits to getting outside that it would be a shame to pass up a great hiking opportunity in whatever part of the country that you find yourself in. To give you a jumpstart on your next nationwide adventure, we've laid out the best scenic hike in every state for you to check out when you're in the area.
Map of Hiking Trails
Alabama
Noccalula Falls is a must do hike if you find yourself in northern Alabama. Located right on the outskirts of Gadsden, its close proximity to a bustling town makes it easy to access. Sporting impressive sights, not the least of which is the waterfall that the trail is named after, it's a popular 2.5 miles hike for folks looking to get out of the city and into the wild.
Alaska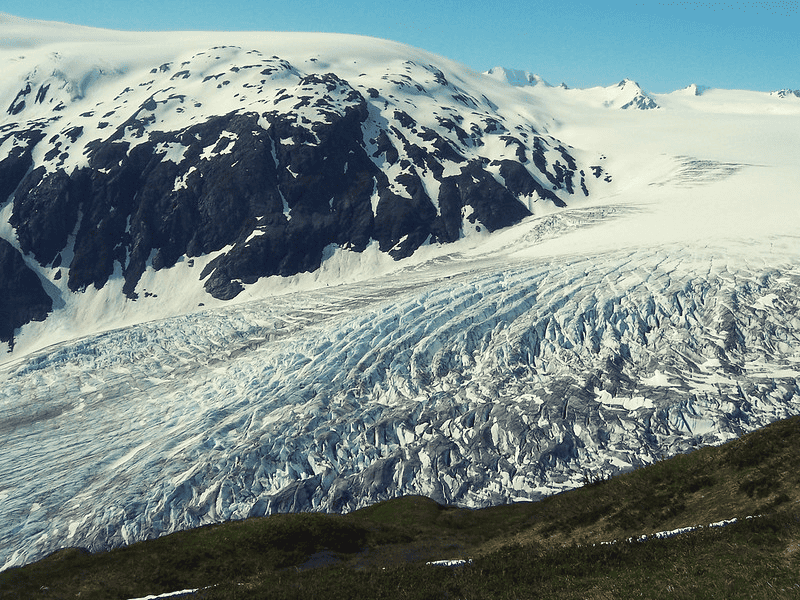 Alaska is one of the most scenic states in the US, so it's hard to find a trail that isn't stunning! But one of the most popular is undeniably the Harding Ice Field Trail, located directly south of Anchorage. The trail brings you through several different ecosystems within the span of 8.2 miles, and is labeled as strenuous due to the substantial gains in vertical elevation. It's all worth it though, as it's one of the few places in the country where you can instantly be transported back to the Ice Age, witnessing the glacier spread out as far as the eye can see.
Arizona
The Grand Canyon is home to many impressive hiking trails, many of which take at least one full day to complete, if not more. For the majority of people, it isn't reasonable to hike for so long in the sweltering heat, which is why the South Kaibab trail that leads to Cedar Ridge is a welcome change of pace. At 2.8 miles long, its a reasonable length for most people who want to explore more of the canyon without trekking several miles into the depths.
Arkansas
If you're a fan of wild flowers and looking out at scenic views from the top of a cliff, you'll love the Rock House Lookout Trail. It's a decent length at 4.2 miles, but it's well worth the time it takes to complete. The Rock House cave is a popular destination along the trail, but don't miss out on the actual lookout too. From the top, you'll have an exceptional view of the surrounding cliffs and valley below.
California
Yosemite valley is one of the most beautiful places in California, if not the entire country. Full of towering granite rock faces, it's an outdoor enthusiast's dream come true. While your hiking options are virtually endless, Vernal Falls is a stunning 4 mile day hike that puts you in the center of majestic peaks and expansive forests. Because of how popular the Yosemite valley is in general, the trails are well maintained and easy to walk on, making for a relatively easy stroll despite the thousand foot gain in elevation.
Colorado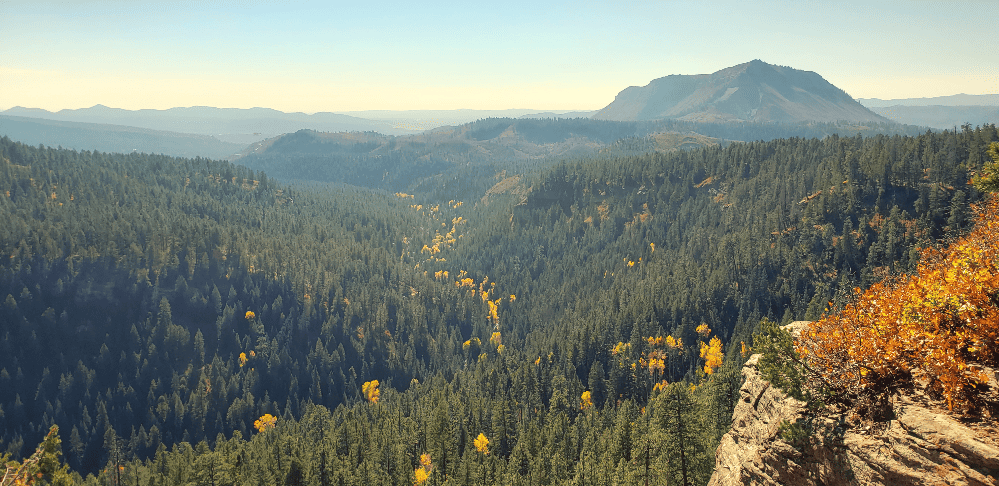 Probably the most famous trail in the state, the Colorado Trail spans nearly 500 miles as it stretches from Waterton Canyon, just southwest of Denver, all the way to Durango. Hikers are able to start their journey at multiple points along the trail, and can expect incredible views of the Colorado wilderness wherever they start. From lush forests to barren mountaintops, this trail will take you for a ride, especially if you want to tackle the whole thing. The photo above was taken by me after beginning the hike in Durango.
Connecticut
Tobys Rock Mountain Outer Loop is one of several amazing day hikes found within the Naugatuck Forest. Following a stream through the valley, you'll have the opportunity to encounter a good number of waterfalls and scenic overlooks on this 2.6 mile loop trail. The forest hike is well marked and is a popular place for dog lovers to bring their furry friend on a relaxing walk through the woods.
Delaware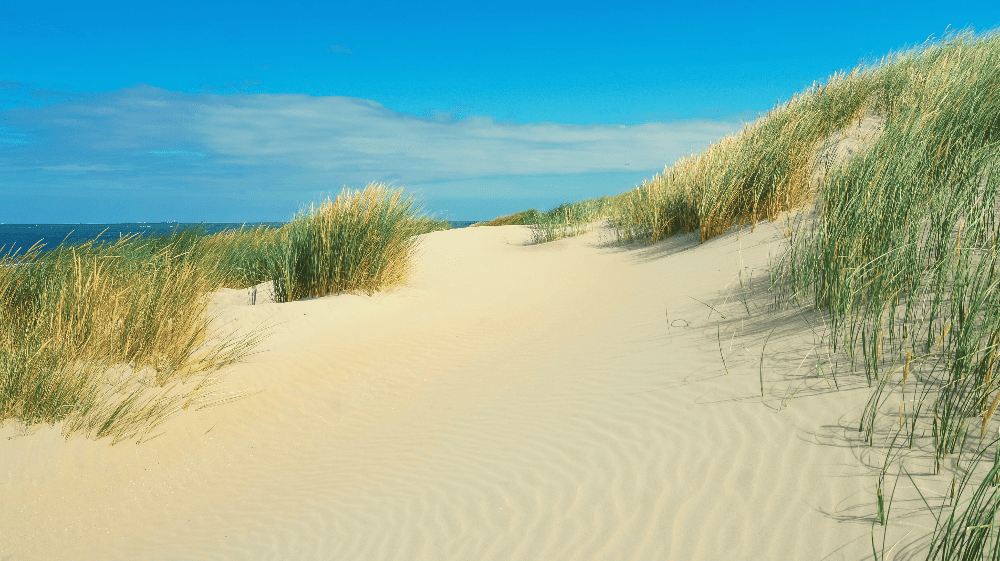 A fairly easy hike, the Walking Dunes Trail offers a pretty view of the Delaware coastline. It might only be 2.6 miles long, but you'll go through a number of different scenery changes. From marshlands to pine forests to a beach walk, there's plenty to see and experience in a short amount of time. There are even some World War II towers that were used to scope out enemy submarines. The trail can be narrow in places, and it is fairly popular, so you might find yourself squeezing past others from time to time.
Florida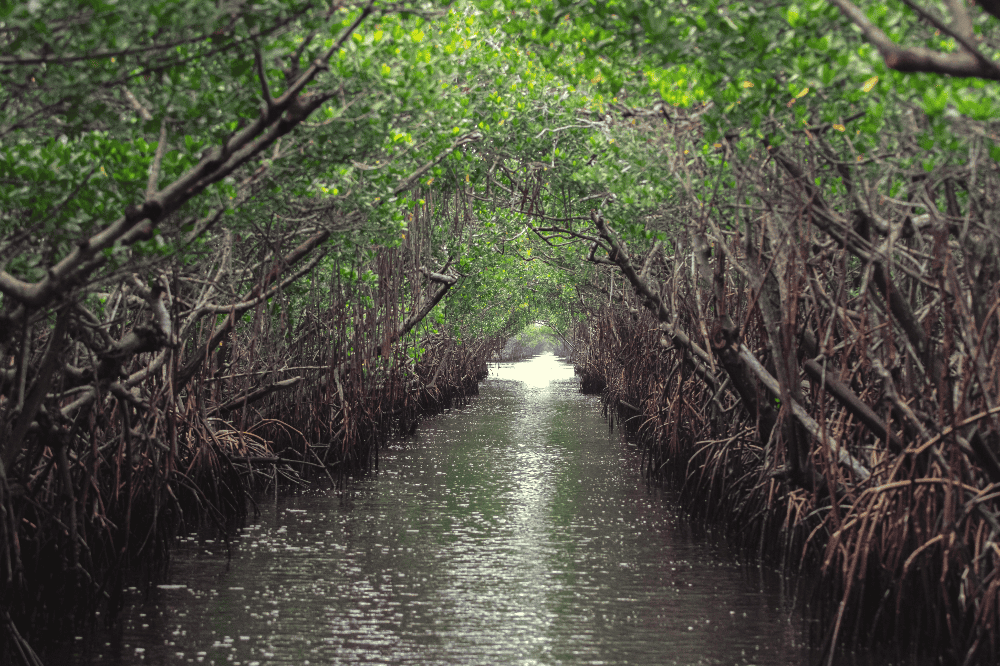 Coming in at 1.7 miles, the Black Creek Canal is a relatively short, but popular, trail. Located just below Miami, you'll be able to experience the beauty of southern Florida as you trek out along the mangrove lined jetty. The trail leads into a bird sanctuary, so if you're a fan of nature watching, you'll enjoy viewing the wildlife and array of flowers known to live in that area.
Georgia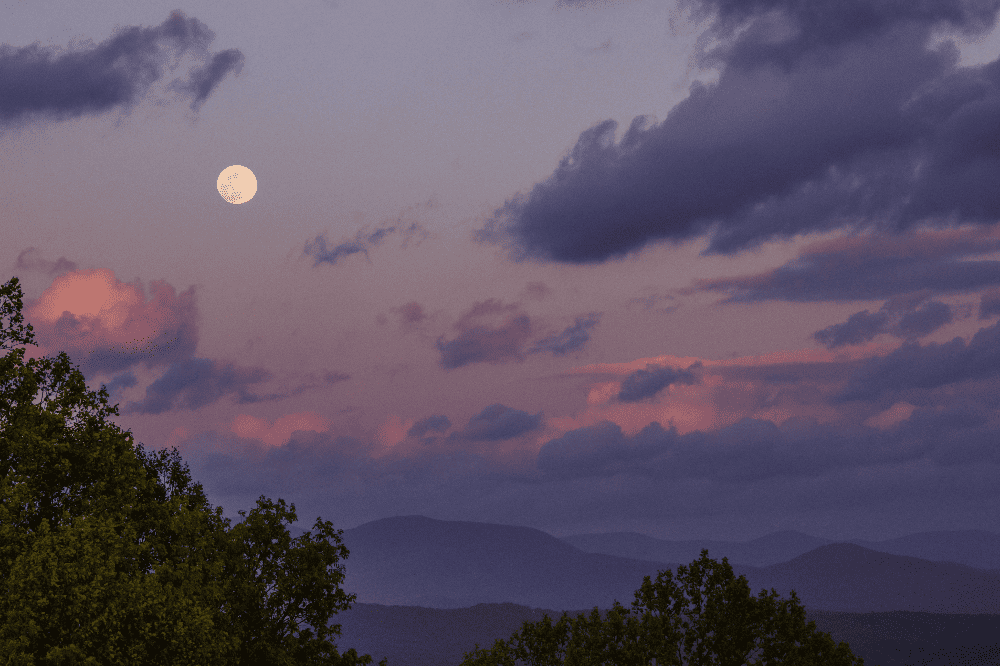 Jack's River and Penitentiary Branch Loop is a fun, and somewhat challenging, 13.5 mile trail located in northern Georgia. If you're looking for something that has the feel of a rainforest, you've come to the right place. Just make sure you don't forget your towel, though, as it does tend to be a little wet and the river crossing may soak you a little more than you expected!
Hawaii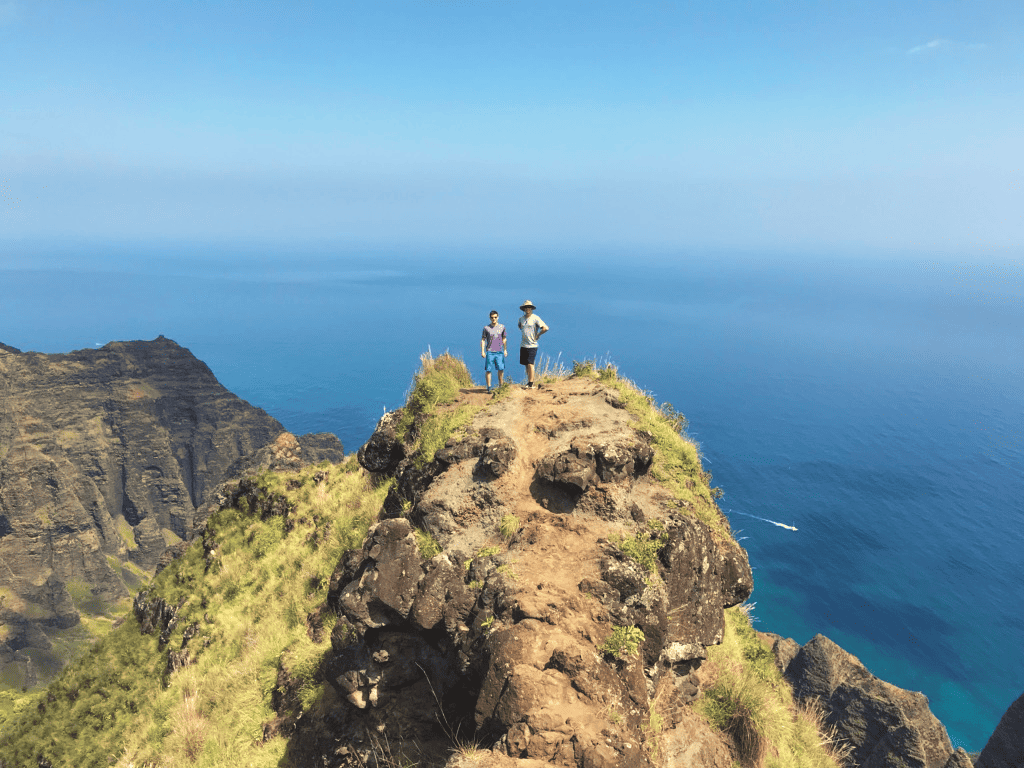 It's difficult to pick out a scenic hike in Hawaii because…well…they all fit the bill. But out of all the trails in this land filled with natural beauty, the island of Kauai takes the cake with the Awa'awapuhi Trail located in the Waimea Canyon area. The first part of the hike brings you downhill through an expansive forest, leading all the way to a narrow ridge that juts out toward the ocean. Be prepared for breathtaking views, and impressive flora on this 6 mile journey.
Idaho
A classic alpine trail, the Sawtooth Lake via Iron Creek hike is enough to make anyone stand in awe of their surroundings. A 10 mile out and back trail, it is often done as a day hike by many hikers, but can also be backpacked if you want to spend a little more time outside. Over streams and through an evergreen forest, trekkers will eventually find themselves in front of the crystal clear Sawtooth lake.
Illinois
Though primarily known for the bustling city of Chicago, Illinois is a large state with a wide variety of natural beauty. One such place is the Panther Den Loop, a 2.9 mile trail located in the far south section of the state. With a good mixture of bluffs, streams, and caves to keep your eyes occupied, the only downside is the mud that frequents this section of land. Be sure to have a map on hand as well, since the trail can get a little confusing.
Indiana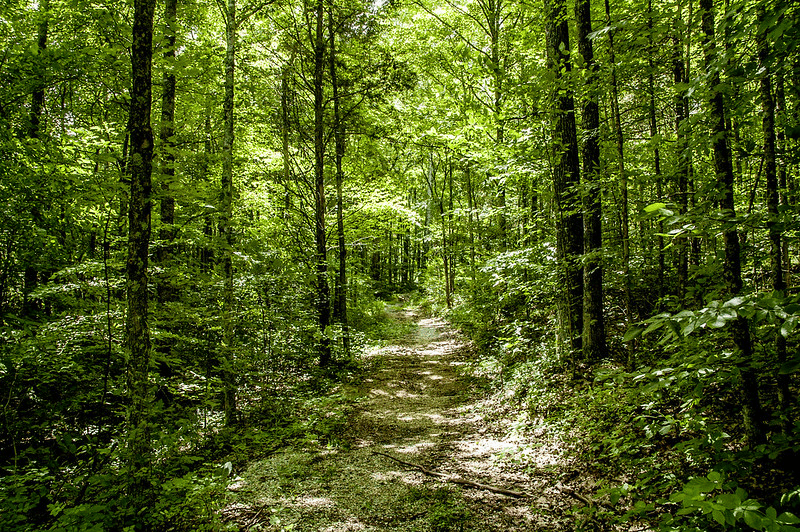 In terms of scenic trails, Indiana is probably most famously known for Hoosier State Park. Within it, the Pate Hollow hike offers a beautiful excursion through the trees, eventually brining you around to the edge of a lake. Mostly wooded with a lot of ups and downs, it's a great forest hike for those of you who don't want to sacrifice elevation gains. Just be aware that there are a couple of brook crossing, which may wet your feet a little.
Iowa
Iowa isn't really known for its hikes, or scenery in general, but that doesn't mean they don't exist. The Hitchcock Nature Center Loop Trail is 6.3 miles of hilly goodness, located just north of Omaha and Council Bluffs. It offers a good mix of intense workout and easy walking, making it a great option for people of most fitness and skill levels. The trail can get muddy and slippery if there's been snow or rain, so it wouldn't hurt to bring a pair of walking poles along.
Kansas
For a gorgeous trek through the prairie, you'll be hard pressed to find something better than the Konza Godwin hike. While it is a loop, there are three different sizes that you can choose from, depending on your fitness level and how long you'd like to be out. Be prepared to encounter a wide variety of wildlife, from bison to snakes to toads, all under a wide sky and vast landscape.
Kentucky
If you've seen pictures or video of Niagara Falls and always wanted to visit, there's a certain trail that might satisfy that urge until you're able to get there. Cumberland Falls in Kentucky is a 1.8 mile hike that leads to a miniaturized version of the famous waterfall in upstate New York. While certainly underwhelming compared to the real deal, it is impressive nonetheless. There are a good number of stairs and a slightly strenuous hike to get there, but trust me when I say the views are worth the effort.
Louisiana
A famous nesting ground, the Lake Martin Levee Trail is a very popular place for people from all over the country. On it, you have the opportunity to see alligators, and a variety of birds raise their young as you traverse the 5.2 mile loop. It is a fairly easy trail, and can be a little buggy, but considering how easy it is to access this amazing location, it's worth doing no matter your fitness level.
Maine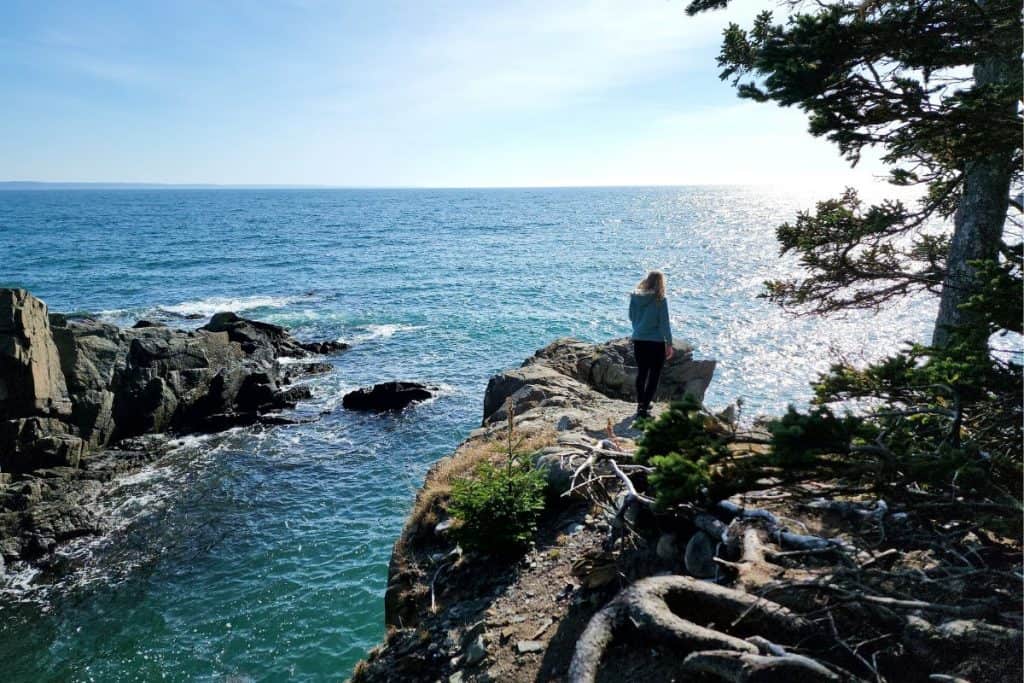 The coast of Maine is stunning no matter where you go. Filled with endless forests next to the Atlantic ocean, the Bold Coast Trail is a must see if you find yourself in the area. The end of the trail features an incredible view of the ocean, and the jagged rocks that line the coast. Coming in at 2.7 miles long, it's short enough where most folks will be able to get out to the water and back within a couple of hours.
Maryland
A relaxing hike, especially for those of you with kids, the Deep Creek Lake Trail sports beautiful views with relatively minimal effort. The 5 mile trail starts with a slight incline, but doesn't offer much in terms of elevation. The wooded path will eventually bring you to a view of Deep Creek Lake, which I find to be the highlight of the hike. While pretty no matter the season, I believe it's the most stunning in the winter.
Massachusetts
Cape Cod is a glacial landform that extends to the east of the main body of Massachusetts. Acting as a break against strong weather, the cape is subjected to coastal erosion that will eventually wipe it out completely – but don't worry, that won't happen for a few thousand years. In the meantime, this strip of land is famous for its marine life and beaches. The Great Island Trail lets you experience most of these traits, and offers a pleasant trek through forests and sandy shore.
Michigan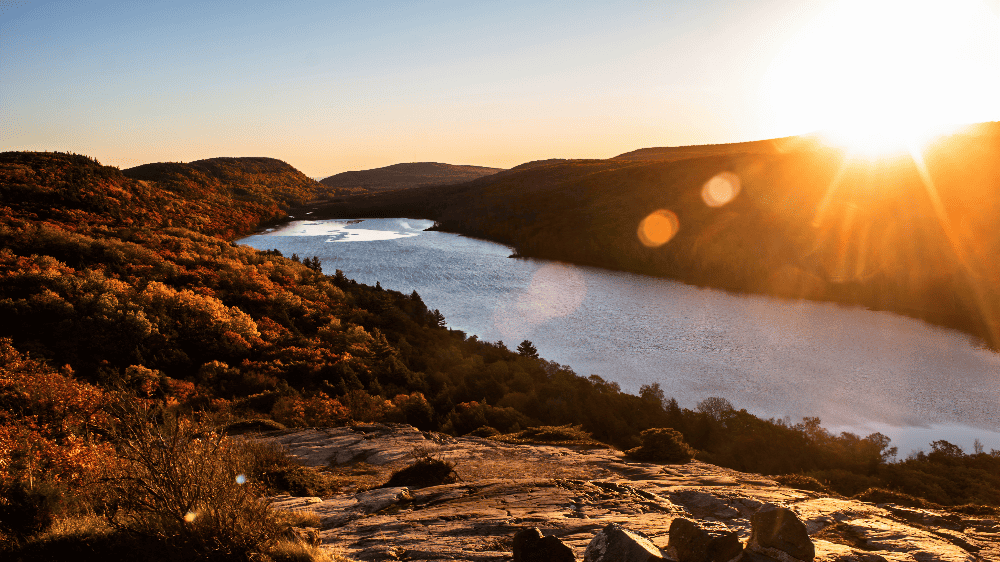 Though not a very long hike, coming in at 1.6 miles, the Presque Isle River Waterfall Loop is still a sight to behold. The section that runs along the Presque river is especially worth seeing, and during the colder months, the partially frozen river is quite stunning. There are a fair number of overlooks, and a bridge you can cross to get to the other side of the river if you'd like to extend your hike and explore more of this beautiful land.
Minnesota
As a Minnesota native, I can vouch for the fact that the Lake Superior coastline is one of the most unforgettable locations in the state. The largest of the Great Lakes, the endless stretch of water would be enough to captivate anyone's attention. The Superior Hiking Trail spans 310 miles of this coastline, and offers a trek to be remembered, regardless of where you pick up the trail.

If you feel like continuing north once you've reached the Canadian border, consider checking out some of the hiking opportunities around Thunder Bay and beyond!
Mississippi
A grand mixture of forested wilderness and a beautiful lakefront, the Muscadine Trail is a must see, 1.7 mile trail in Roosevelt State Park. An easy hike that connects to several other trails in the park, Muscadine is one of the more well maintained locations in the area. It's a fairly quiet area, and a nice place to go if you have kids, as it's not very challenging. There do tend to be some muddy places, but overall, it's a well maintained trail.
Missouri
The Lost Valley Trail Loop is an outdoorsman's dream come true. Whether you're hiking or biking, you won't be disappointed by what this location has to offer. It does tend to get a little busy, especially on the weekends, but with 10 miles of trail to spread out on, it isn't too overwhelming. If you're fortunate enough to visit in the warm months of the year, you'll be greeted with a wide variety of wildflowers and butterflies to spice up your hike.
Montana
Glacier National Park is the home of some of the best views in the US. Among the seemingly endless number of trails within this vast expanse of land, the Hidden Lake Trail is one of the more popular ones. If you don't mind sharing the hike with a good number of outdoor enthusiasts, this 5.3 mile trek is well worth your time. Expect sudden weather changes though, and make sure you layer up. It's not uncommon to see snow or hail in the middle of summer.
Nebraska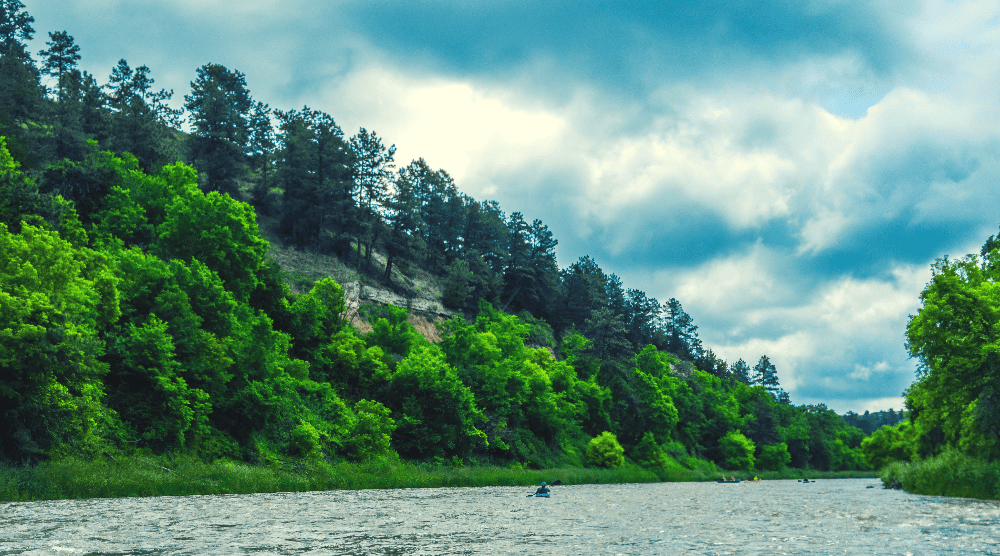 Anyone who's driven through Nebraska knows it isn't the flat wasteland that it's made out to be. Platte River State Park Trail is clear evidence of this, as it sports a beautiful river and enough hills and trees to put other midwestern states to shame. Expect to encounter plenty of other hikers and bikers on this 6.7 mile trail, as it does reside between the state's two largest cities: Omaha and Lincoln.
Nevada
Just west of Las Vegas, the Turtlehead Peak Trail provides a great escape from the chaotic city. The trail itself is well worn, and for good reason – the views you have access to from the peak of Turtlehead are second to none. Both Las Vegas and the Red Rock Canyon are visible, but be careful on your way up. It is a difficult hike, and there's almost no shade from the beating sun, so bring lots of water and a way to keep yourself from getting sunburned.
New Hampshire
One of the best hikes in New England, in my opinion, the Mount Washington via Tuckerman Ravine is an unforgettable experience for all who attempt it. The 7.4 mile hike is not recommended for novice hikers, as there are a fair number of tricky areas to navigate. However, if you feel comfortable tackling the challenge, you won't be disappointed. Bring enough food and water to last the day, and a pair of crampons, and enjoy the breathtaking views at every corner.
New Jersey
If you like a little history to go with your hike, then Swamp trail to North End Trail is the place for you to be. Some old ruins grace this land, but there's a lot more to see than just a few walls that are left standing after countless years. The boardwalk runs through a good sized forest and past the swamp – don't be afraid, though, it's not a creepy looking marsh. More like a small lake, it's a peaceful section of trail that makes a great location to stop and take in the scenery.
New Mexico
An easy hike, but well worth the unique views, Tent Rocks Slot Canyon is home to a number of fascinating landmarks. The trail does get rather narrow as you pass through the canyon, but it's a fairly level hike until you reach the end. Overall, you'll be hard pressed to find another trail like this one, making it a great option just for the novelty. Unfortunately the trail is closed due to Covid, as of the time of this writing, but will hopefully be reopened again soon for people to enjoy.
New York
While mostly famous for the megacity that bears the state's name, New York is still a large state that is home to large swaths of untamed wilderness. Mount Marcy is one such location, providing 15 miles of raw natural beauty to those willing to put in the effort to get there. The views of the surrounding hills are enough to make you stand still for several minutes, taking in peaceful air. Because it is a long and strenuous hike, bring lots of water and snacks, and try to get as early of a start as you can.
North Carolina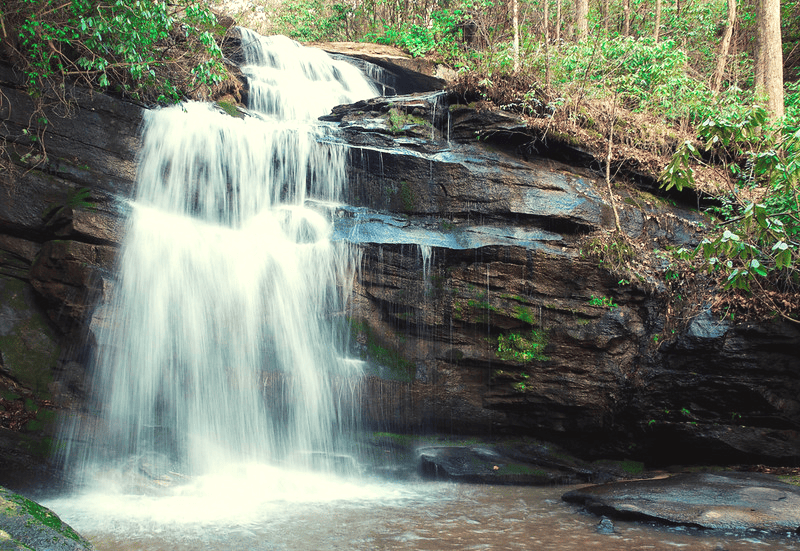 At 1.3 miles, the Secret Falls Trail is fairly short, but that doesn't mean it isn't scenic. Though it's a little challenging on your way uphill, and some areas are in need of maintenance, the sights will keep you pressing on. The waterfall in particular is a fantastic place to stop for a picnic and take in the natural beauty. If a couple of shallow creek crossings and aerobic exercise doesn't scare you, it's definitely worth it to give this trail a shot.
North Dakota
North Dakota is known for being pretty…empty. Flat expanses and fields aside, there isn't a whole lot to see or do until you get to the west side of the state. But once you're there, be prepared for a host of unforgettable views. The Caprock Coulee Loop is home to many of these views, providing a hilly reprieve from the otherwise flat landscape common to much of the state. But be careful of the bison in the area, especially around calving season, as they can get aggressive if you get too close!
Ohio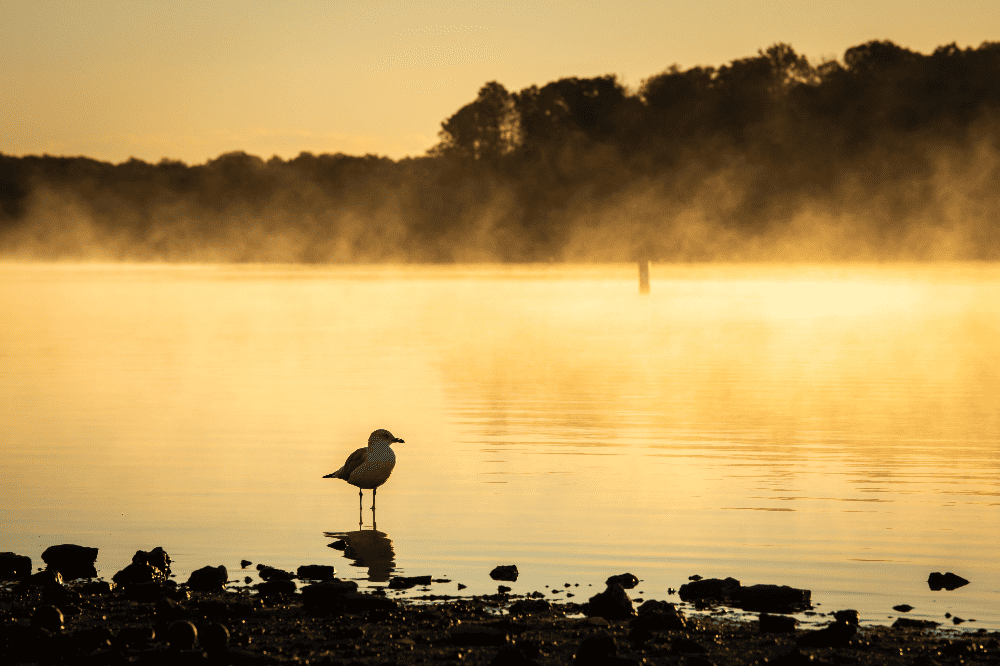 The Peninsula Trail at Lake Hope is a peaceful, 3 mile hike in the southeast corner of the state. Within a secluded oak forest, it's hard not to feel well rested on this trail, even though you're moving around. Usually very quiet and empty, it's a great place to get away from everything and enjoy the stillness of nature. While the trail isn't very well marked, the path is hard to miss, making it difficult to get lost.
Oklahoma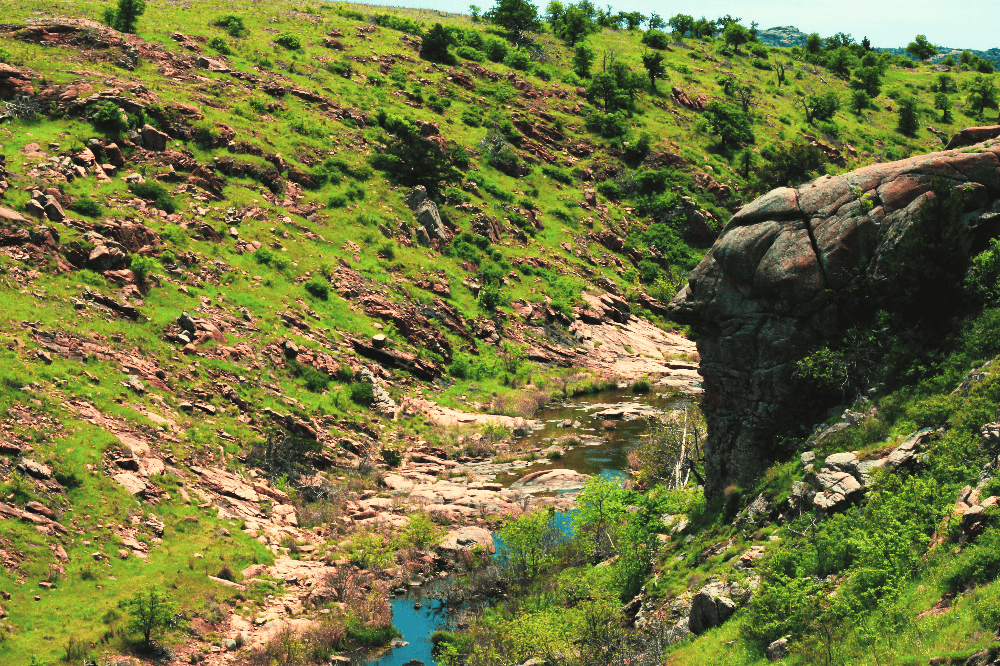 A bit of a strenuous hike, the Elk Mountain Trail is a 2.8 mile hike that leads you to the top of the mountain. Passing through boulder fields and working your way up through the elevation will lead you to a remarkable view, and likely a much needed breeze. Though it can get hot, and portions of the trail aren't very well marked, it's worth getting your exploration cap on to get out and forge your way up.
Oregon
Despite the name, Misery Ridge Trail is actually one of the more popular trails in this area. It's a 3.7 mile trek that will take you over rivers and up mountain trails until you reach the summit where the most amazing views are found. The uphill sections can be difficult, and there are a couple of exposed sections where it would be easy to fall off the edge of the trail if you get too close. For this reason, it might not be a great idea to bring young children and dogs that aren't on a leash, for fear of them falling.
Pennsylvania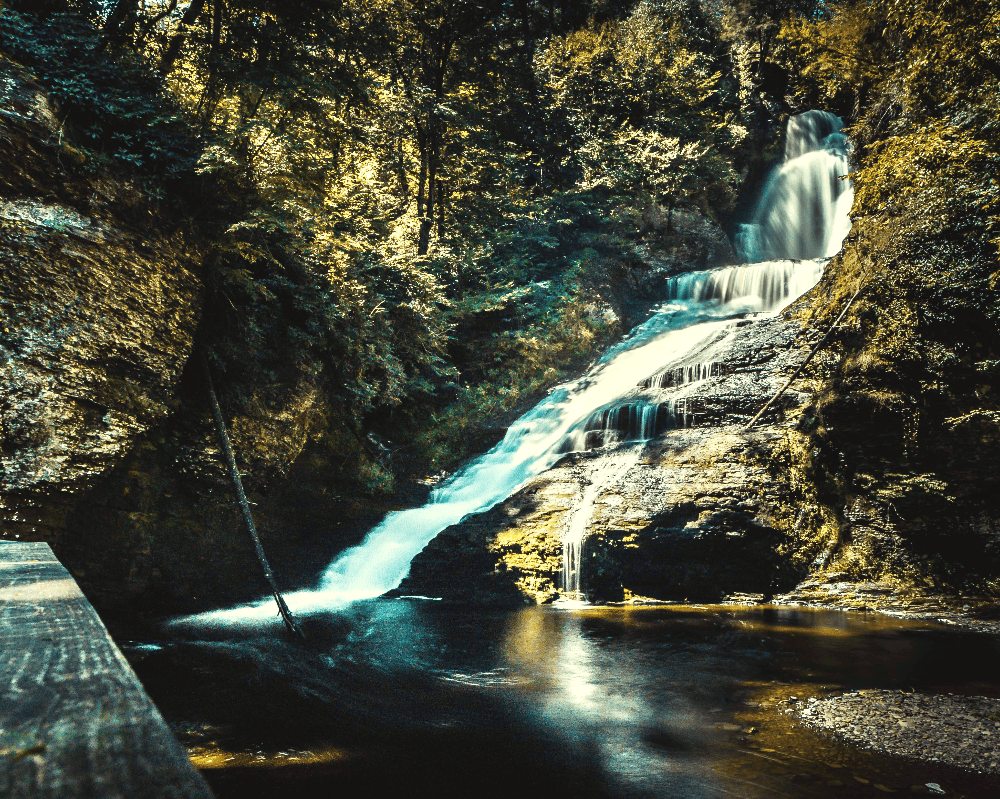 Dingmans Falls is a busy, 1.4 mile trail that sports two waterfalls. It's an easy walk, with much of the trail being a boardwalk that's wheelchair accessible. You'll first pass Silver Thread, which is a tall and thin waterfall, before reaching Dingmans fall about a mile later. If you'd like to continue the hike after this point, there is a set of stairs leading to the top of the falls, though it is in need of a little maintenance.
Rhode Island
It might be a small state, but Rhode Island isn't lacking in beauty. Beavertail Trail is one such example of this, offering 2.3 miles of awe inspiring views. The section of the trail that touches the ocean, especially, is something to be admired. Located on a peninsula, most people start clockwise on the loop to get through the biggest stretch of forest before breaking out onto the coastline. Portions of the trail can be a bit muddy, but it's a small price to pay for the sights you'll see.
South Carolina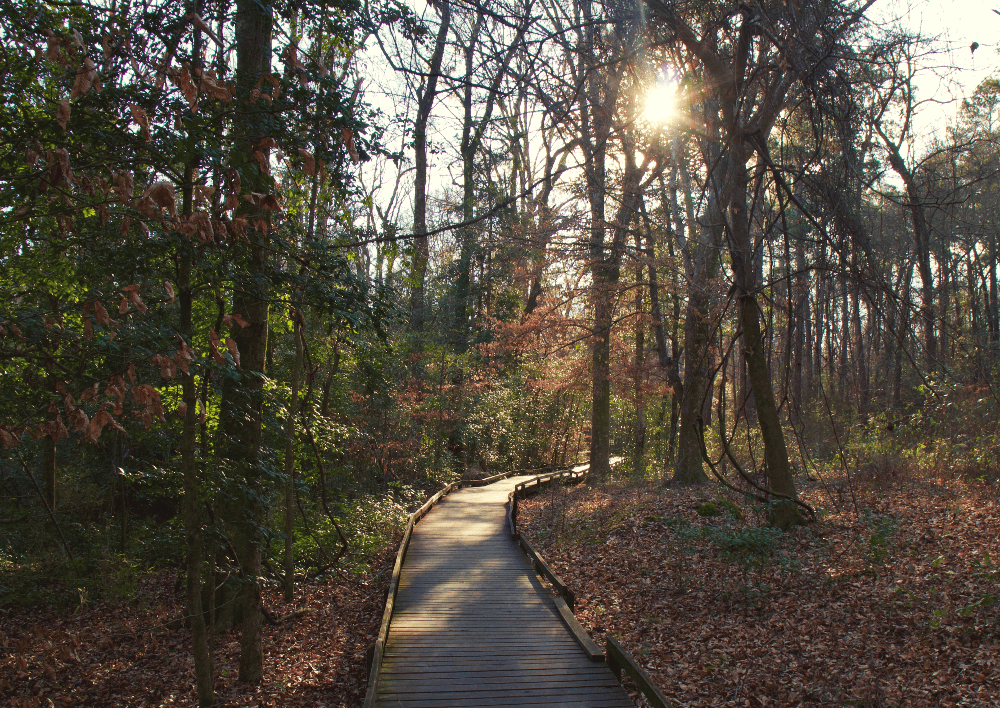 I always enjoy a good boardwalk trail, and the loop you can walk in Congaree National Park is a great option if you feel the same way. There are a number of scenic points along the way where you can stop to enjoy the views, as well as various trails that you can branch off on, if you're interested in leaving the boardwalk. The trail itself is 2 miles, and tends to be quiet early in the morning. Be wary of bugs, though, if you plan on going in the summer.
South Dakota
Like its sister state, North Dakota, there's not much to see across the vast planes of South Dakota. That is, until you get to the west side of the state. The Black Hills are famous among avid hikers and rock climbers, and the Spring Creek and Flume Trail Loop contributes to this reputation. At 4.2 miles long, it'll give you a decent hike with plenty of eye catching views. The local creek and Sheridan lake are especially pretty, not to mention the endless forested landscape.
Tennessee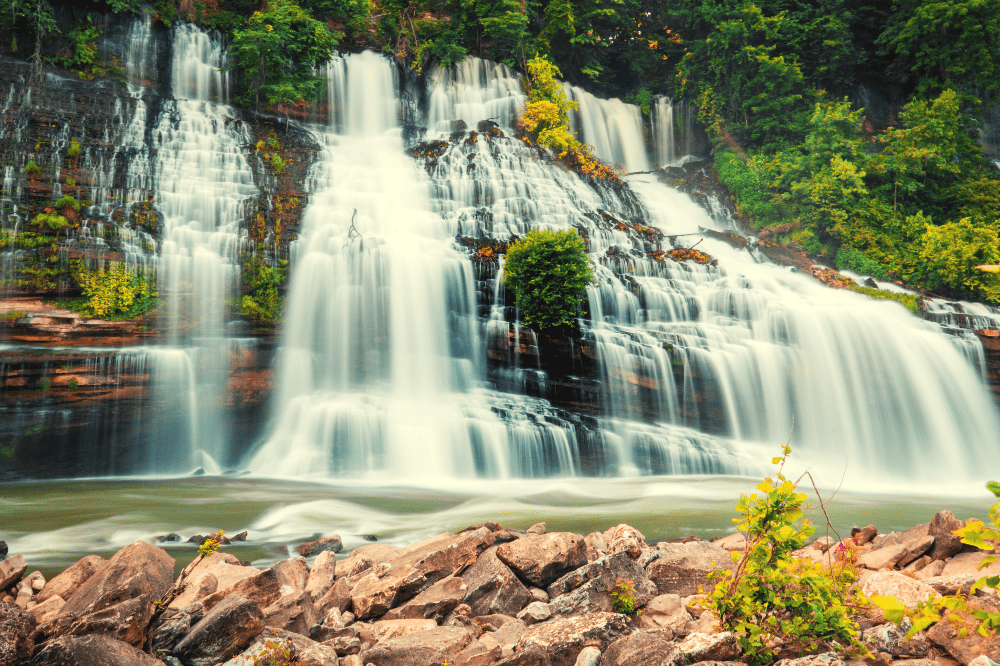 In the heart of Tennessee, southeast of Nashville, is a park called Rock Island. There are several hidden gems here, but my favorite is the Twin Falls and Down River Trail because of the beautiful river and impressive stretch of waterfalls. It's a short, 1.6 mile hike, but it's packed full of amazing scenery and tricky trails. If you have young kids, it might not be the best option for you, as there are a few places that require good balance and some rock hopping.
Texas
Despite having a total elevation gain of 777 feet, the Rock Garden Trail in Palo Duro is not as strenuous as you might have expected. Though it starts off a little steep, this 5 mile hike has a fairly moderate incline as you work your way up to the rim. The views of the canyon are otherworldly, as the red rock and shrub brush seem to stretch out endlessly. Due to the heat, it's recommended that you get an early start and bring lots of water.
Utah
Though the trail is paved, don't let this Zion National Park favorite fool you into thinking it's easy. The Scout Lookout Trail is quite steep, not to mention exposed in a number of areas, so going early in the morning or later in the evening will spare you some of the sun's intensity that Utah is known for. The switchbacks can be brutal, even if you're in good shape, but as you continue to get higher, the views become better. Once you reach the top, consider continuing on to Angel's Landing or the West Rim trail if you'd like to keep going.
Vermont
I'm a big fan of forested mountain trails, which is why the 6 mile Mount Abraham via Long Trail made this list for me. It tends to be a little muddy, and you'll likely encounter several other hikers while you're out, but the stunning trees and the occasional view you get through the thick foliage more than balance out the cons. And when you do get to the top, you won't regret the time it took to reach this amazing view of the Adirondacks.
Virginia
If you're a fan of rolling green hills, and a trail that proves to be anything but boring, the Old Rag Mountain Loop should definitely be added to your bucket list. The trail is 9.5 miles of fun, and despite the steep grades and sore knees you'll have when you're done, it's a refreshing hike for folks of various skill levels. There are a few "false summits" that will still give you great views, but you won't reach the actual top until you see the wooden sign that tells you so. Though it's narrow and tends to be busy, the scramble section is great fun and most of the other hikers are usually friendly and happy to help you out if you need it.
Washington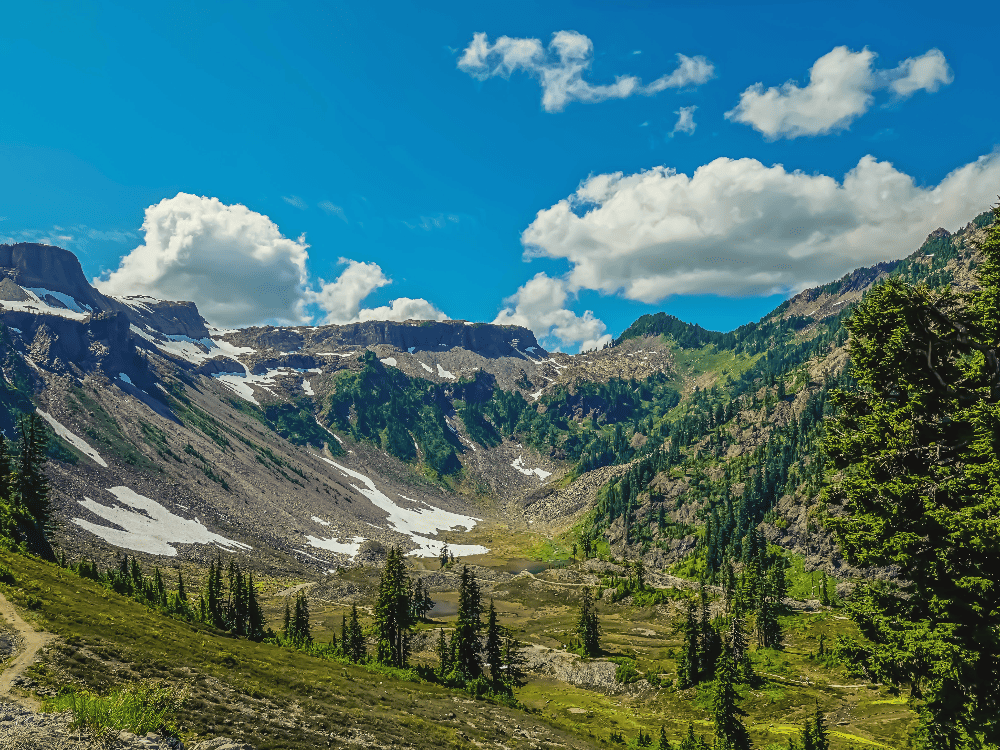 The hike isn't called "Snow Lake Trail" for nothing. During most times of the year, you'll have to contend with snow on your way up this 6.7 mile hike. It can be difficult to traverse, and snow shoes or micro spikes are recommended to help aid in your ascent. While the entire hike is pretty, the final section that brushes against Snow Lake is the cherry on top. Surrounded by mountains, this alpine lake is a stunning sight to behold.
West Virginia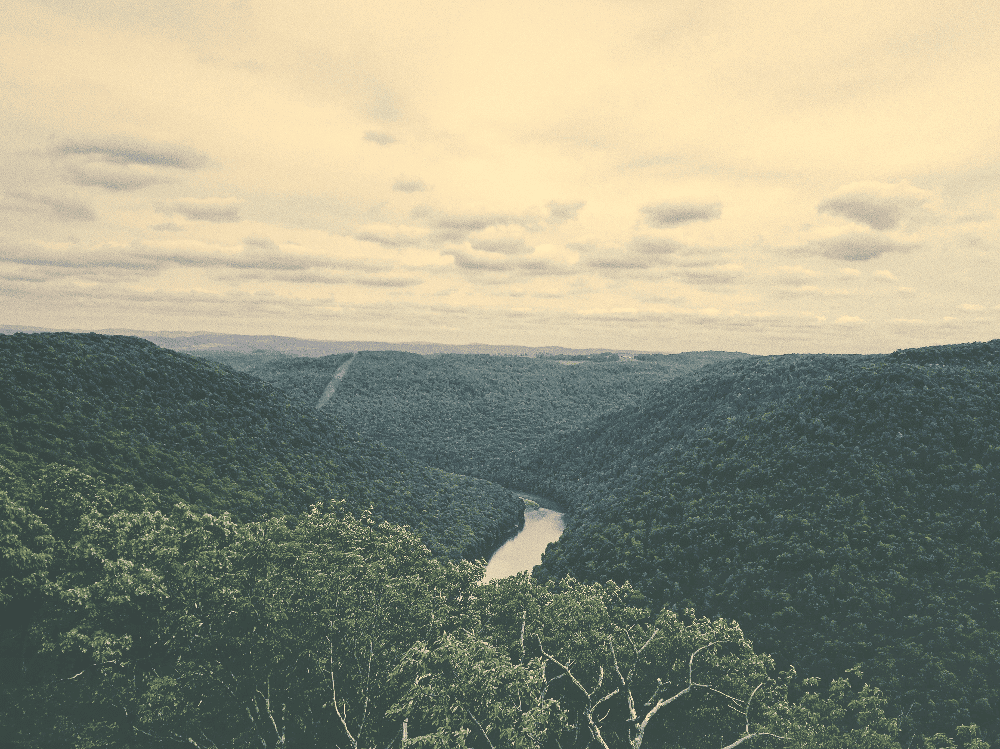 A trail that gives you a little bit of everything, Cooper's Rock Loop is located in the far north section of West Virginia. It's a well marked, 6.8 mile trail that leads you through some of the state's expansive forests. You'll pass by many large boulders and swaths of forest on your way around the loop, eventually getting to a more open area that allows you to look upon the large river valley below.
Wisconsin
Wisconsin is a beautiful state, and Ice Age National Scenic Trail does a great job of showcasing this. When you start this 14.7 mile hike, you'll be greeted with endless miles of meadow and forest, being able to catch a glimpse of Devil's Lake in the distance. Expect lots of ups and downs on your way to the lake, with more than a few slippery rocks to test your balance as you hike down.
Wyoming
Spanning 7.9 miles around the edge of the lake, the Jenny Lake Trail is one of my favorites in Jackson Hole, Wyoming. There isn't much elevation change, but you won't have a chance to be disappointed by this. With staggering views of both the lake and the Grand Tetons that touch it, you'll feel like you're walking through a wonderland every step you take. The rapids that feed into Jenny Lake, are also very impressive, and one of my favorite spots along the hike.