Camping is a popular activity for solo outdoorsmen and families alike, offering a chance to surround yourself with nature, and perhaps take a break from technology. It's pretty different from what you normally experience in day-to-day life, but that doesn't mean that camping has to be hard. On the contrary, a well thought out trip can be fairly stress free from arrival to departure, as long as you take the time to prepare beforehand.

However, for those who haven't been camping before (or it's been a long time), knowing what to pack and what to leave behind can be a challenge. Bring too much and you'll complain about the weight of your backpack; bring too little, and you'll probably experience some discomfort depending on what you forgot.

To make sure you're perfectly prepared, we've laid out an extensive camping checklist below to help the weekend warrior and extreme backpacker alike.
The Essentials
To start this list off, it only feels right to cover the essentials that all campers will need to bring with them. I do say "all campers" with a disclaimer, however. If you're the type of person who likes to camp with nothing more than a sleeping bag or bivy sack, there will likely be some items on this list that you won't be taking with you. For those of you who are less extreme ultralight backpackers, though, this following list should be just as applicable to you as it will be for the regular car camper.
1. Shelter
This one might be a no-brainer, but you'd be surprised by the number of people who prefer to go without a shelter of any kind. No tent, no hammock, just a sleeping bag under the stars.

While it might sound romantic, I'm hesitant to suggest trying this method for a number of reasons. First, you have to remember that you're not the only living creature out there, and bugs are notorious for getting up close and personal. In fact, a friend of mine once spent the night in his sleeping bag without a tent, and had a bug crawl into his ear while he slept. It caused him excruciating pain until he later had it surgically removed, so…forgive me if I'm a little paranoid!

Second, you never know when a rain shower will pop up out of nowhere, especially if you're in the mountains. Staying dry is definitely the more comfortable option, which is why I recommend adding a tent or hammock to your checklist. If you don't care about weight as much, consider trying a canvas tent for added durability and insulation – otherwise, stick with either a 3 season or 4 season synthetic tent if you're filling out your fall camping checklist.

Along with your shelter, here are some accessories you'll want to make sure you have on your camping checklist:
Camping in Your Tent or Hammock
2. Sleeping Accommodations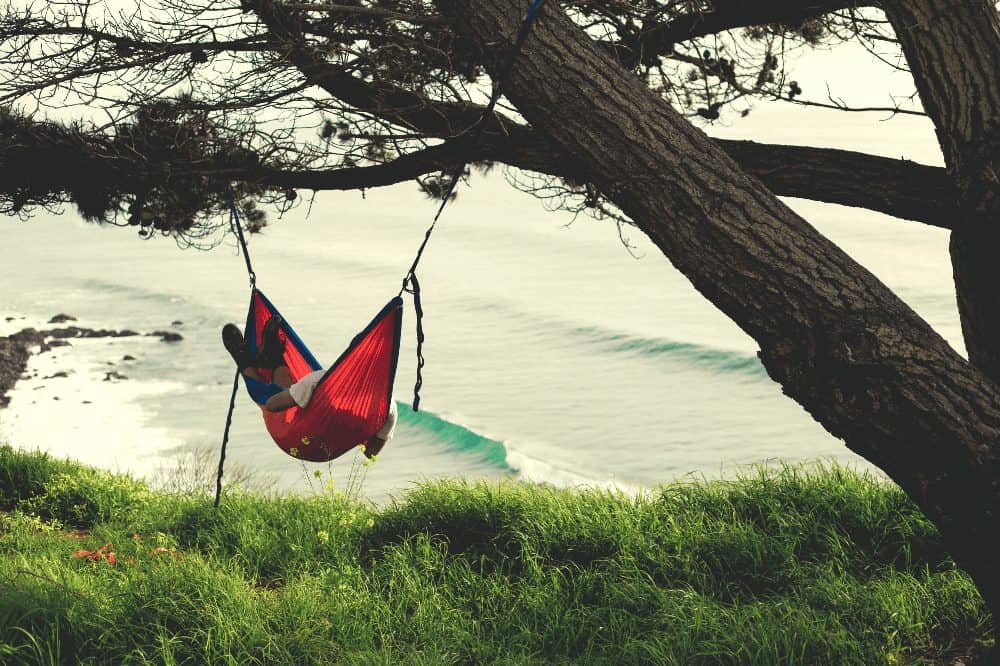 There are a few items you'll want to consider bringing to make your sleeping arrangement more pleasant. We'll include most of them in the checklist below, and talk about your sleeping bag in more detail before we get there.

Sleeping bags are an obvious addition to any camping trip, but we're going to quickly walk through the differences between a rectangular sleeping bag and a mummy sleeping bag, and when you would use them. To start, a rectangular sleeping bag is shaped just like it sounds – the sides are the same width from head to toe, which provides extra room to stretch out as you sleep. As you might expect, this is the more comfortable option, and they can often be zipped to another rectangular bag to allow couples to sleep together. The downside is that all of the extra material makes them heavier and bulkier, which is not ideal for backpackers. More of a "summer camping essentials" sort of option for car campers only.

Mummy bags are what I traditionally use, since I like to move from one place to another while I camp. They're lighter, and easier to pack away, but far more confining when you're inside. This is intentional, because the tight walls help to trap your body heat next to you, allowing you to stay warm despite the reduction in material.

As a rule of thumb, mummy bags should always be used when backpacking, and rectangular sleeping bags can be used when car camping. In addition to your sleeping bag, here are a few other items to consider for your camping checklist:
Sleeping Accessories
3. Tools
Shelter and sleeping arrangements are what I consider to be the bare minimum requirements for a night in the wild, assuming everything goes right. But in an emergency, there are a few items that you'll want to make sure you have in your toolbelt, regardless of the style of camping that you're taking part in. For a more thorough list and explanation for some of these items, check out this article on the 10 essentials.
Campsite Tools and Repair Items
Headlamp
Multi-tool
Lantern
Mallet (to hammer in stakes)
Extra cord
Duct tape
Saw or axe
Tent sleeve repair kit
Campsite Kitchen
Alright, we've made it through the essentials for both car campers and backpackers alike. Not all of the items listed above are necessary for each group (for example, a backpacker wouldn't want to bring a cot with them!), but this at least gives you a starting point.

Now we'll start talking about an area that is applicable to all campers, but will look dramatically different depending on who you talk to. Namely, the kitchen and all food related topics.

Many campgrounds have drinkable water already, but you should be prepared to find and treat your own (to find out how to purify water, check out this article). Additionally, I believe it goes without saying that you'll need to bring all of your own food with you, as restaurants and grocery stores are hard to come by in the great outdoors.

To find out what you should add to your camping checklist, here are some options for both car campers and backpackers to consider:
Kitchen Items for Car Campers and Backpackers
Pots and pans
Stove with fuel
Cutting board
Cooler with ice
Pot scrubber
Dish soap
Large water jugs
Bins to store your kitchen supplies
Trash bag
Cooking/eating utensils
Plates/bowls
Sharp knife
Towel
Small container of fuel
Igniter for the fuel
Lightweight pot
Dehydrated food
Extras
We've covered everything from shelter to food, which is what most people would consider to be the necessary items. While everything we're about to share in the list below could be considered "optional," I would suggest that tools designed to aid your navigational ability are essential. It's easy to get complacent with this sort of thing if you're just driving up to your campsite, plopping the tent down and calling it good. But what if you decide to go for a hike while you're camping there? Having a map and compass on hand will be a big help.

Navigationally speaking, your phone will only get you so far. When in the wild, especially, it's easy to find yourself wandering out of signal or running out of battery at the least optimal time. If all of your eggs are in the technological basket, you might find yourself lost and alone before the day is over. To keep this from happening, pick up an updated map of your surroundings and grab a compass to go with it – to learn how to use these things together, check out this article on how to use a compass.

But, back to the topic at hand, here's a helpful list of items to consider adding to your pack. Most are going to be for car campers, but backpackers will find value in some of these things as well: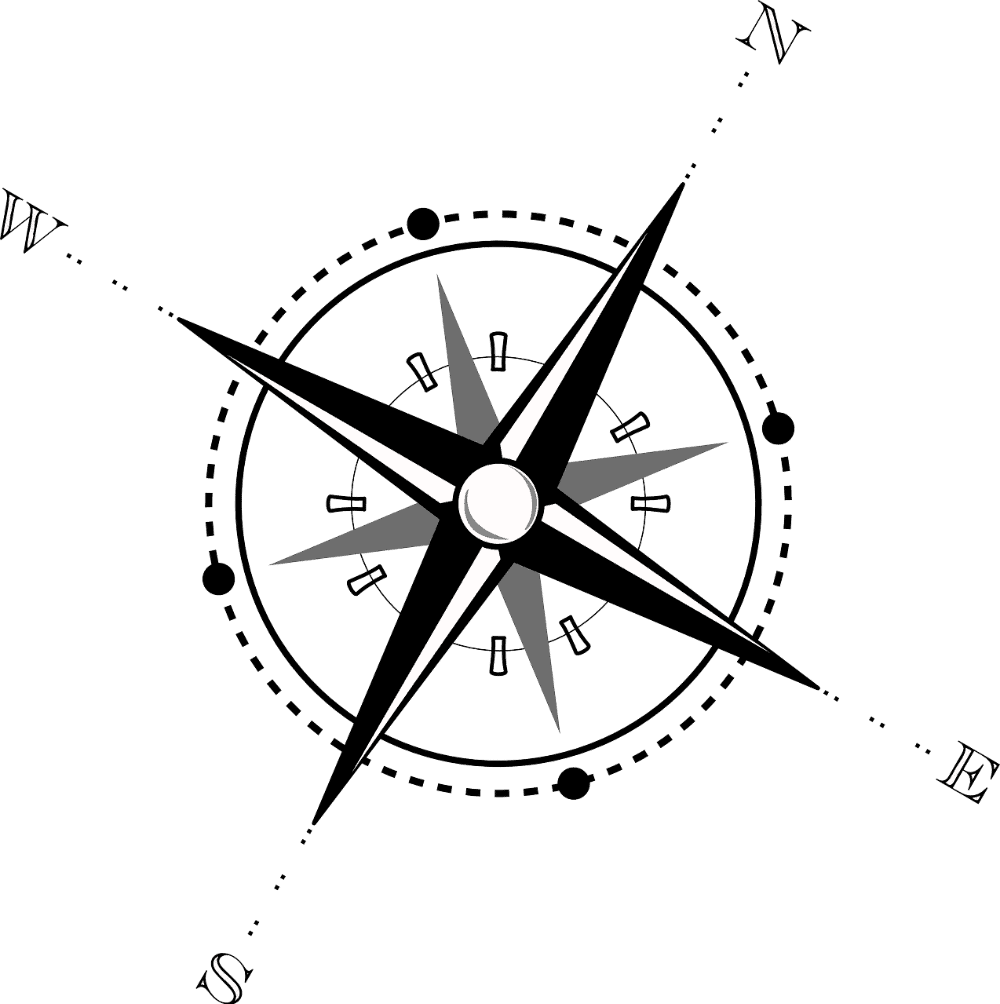 Campsite Extras
Hygiene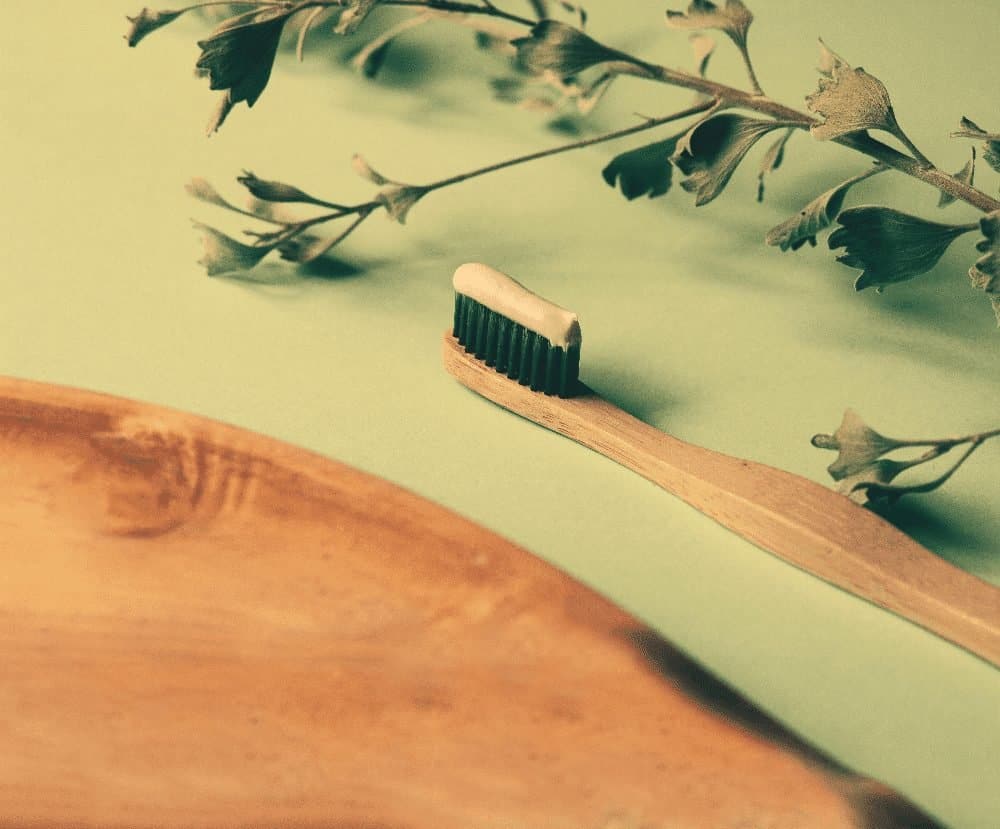 No one wants to go an extended amount of time without taking care of their personal health and hygiene. But without all of the facilities that we're used to (like a sink, toilet, and shower) camping can make it difficult for us to feel clean and refreshed.

Depending on the campsite you're staying at, you may have nothing to work with other than the nearby lake or stream. If you can tolerate the cold water and potential exposure, though, bring a bar of soap with you and give yourself a good scrub. For multiday camping trips, you'll be glad you cleaned yourself off whenever possible, and so will your roommate when it's time to crash in the tent for the night.

Toothbrushes are easy enough to stuff in your backpack, as is toothpaste if you get the smaller, travel sized containers. Sure it adds weight, but some things are worth the extra couple of ounces, in my opinion. Toiletries for camping can sometimes feel like unnecessary "extras," but if you're staying outside for more than one night, you'll regret not bringing anything.

And toilet paper… Fair warning, this paragraph might provide a little "too much" information, if you know what I mean. But let's face it – we all go, and we all need a way to clean up after we go. Toilet paper is obviously great at achieving this purpose, but the shape of the roll can be bulky, so it's not always ideal for packing away. If you want to use it, I suggest pulling it off the cardboard roll, and folding it as nicely as you can. Baby wipes can also get the job done, but because they're wet, they tend to do a better job at smearing than absorbing. Should you decide to go this route, just know that you'll probably go through quite a few during every session.

Alright, enough of this potty talk. Check out these camping toiletries that you may want to add to your list:
Health/Hygiene
Sun Protection
Toothbrush and toothpaste
Bar soap
Toilet paper
Menstrual products
First aid kit
Prescription meds (if applicable)
Sunglasses
Sunscreen
Wide brimmed hat
Lip balm
Long sleeved clothing
Layers
Season and location play a big role in what you decide to wear, but there are some precautions you should take no matter what the local climate is like. Layering your clothes is crucial when spending any significant time outside, as temperatures and weather can change at a moment's notice. This can potentially leave you in an uncomfortable, if not dangerous, situation if you aren't prepared.

There's no need to pack your entire wardrobe, but I always like to bring an insulating layer and a waterproof layer with me wherever I go. That way, whether I'm faced with a cold, wet, or windy environment, I'm ready for anything nature throws at me.

At a basic level, here are a few layers you may want to add to your camping checklist: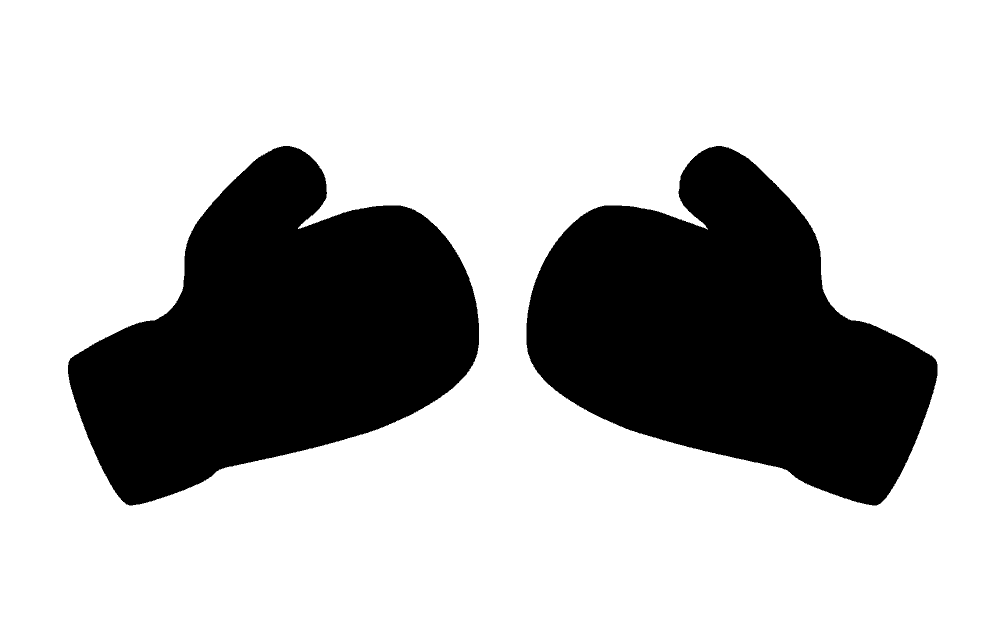 Layering System
Footwear suited for the terrain
Wicking underwear
Wicking T-shirts
Long sleeved shirts
Fast drying pants
Warm socks
Gloves
Hat
Lightweight fleece
Sleepwear
Personal Items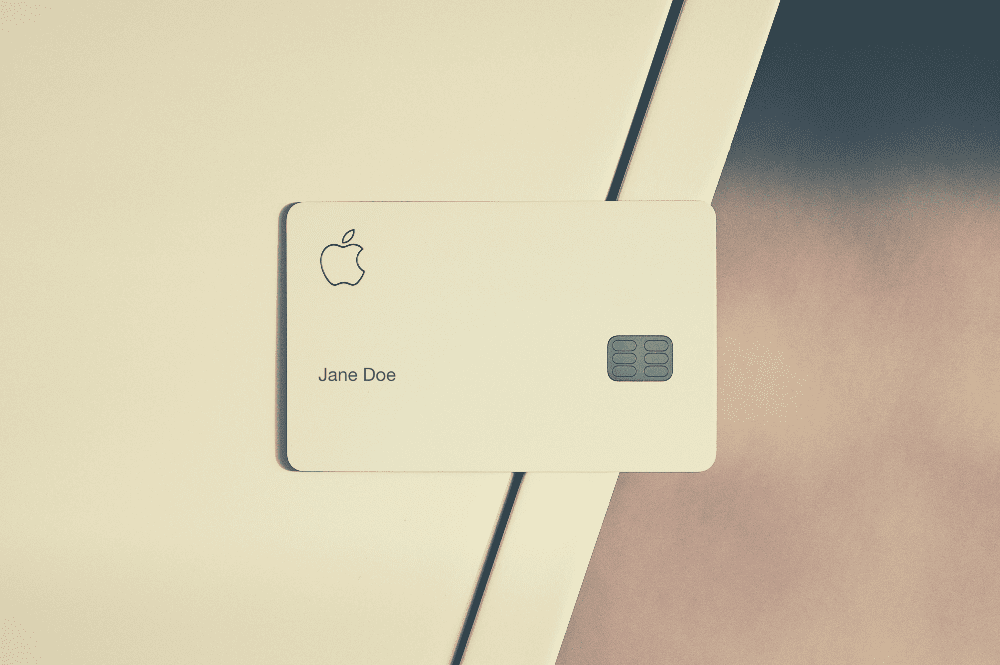 You'll be carrying most of these items on you anyway, but it can't hurt to have them laid out in a checklist format, right? Especially your campsite reservation confirmation, if applicable. That's an easy one for me to forget from time to time (I've had to make a last second trip to Office Depot to print mine out before arriving at the campsite), so I like to put that one pretty high up on my checklist.
Personal Items
Phone
Credit card or cash
ID
Campsite reservation confirmation
Everything Else…
Well, that covers all of the basic items, but there are literally dozens of other things that you can bring with you. Take a moment to scan our "extended checklist" below, whether for fun or if you're looking for some ideas on other handy products that you can take with you on your next camping trip. So hold onto your hats…you might be scrolling for awhile to get through this one!
All of the Extras
Flashlight
Hatchet
Bungee cords
Rope
Water filtration system
Small shovel
Emergency survival blanket
Two way radio
Satellite phone
Small fire extinguisher
Outdoor rugs
Sit pads for insulation on chairs
Doormat
Small broom and dust pan
Air pump
Portable camp shower
Measuring cups
Coffee pot
Whistle
Instruments
Tissues
Watch
Can opener
Insect repellant
Dry bags
Swimsuit
Bandana
Sandals
Travel alarm
Fishing gear
Work gloves
Razor
Washcloth
Comb
Deodorant
Bottle opener
Griddle
Dutch oven
Umbrella
Binoculars
Final Thoughts
And that just about wraps it up. I'm sure I missed some things, as there's always that one extra thing you can grab on your way out the door, but I consider the items listed above to be the most important. Chances are you won't need all of these things every time you go camping, but this should give you a head start on preparations, so you aren't scrambling out the door hoping you didn't forget something.

For more suggestions on how to prepare for your next camping trip, check out this ultimate guide on how to go camping before setting off on your next adventure.
---
Related Posts: