I think of myself as a rugged person. There's just something about experiencing nature in its raw, untamed form that fills me up like nothing else can and calms me when I'm feeling anxious. Because of this, I've mostly stuck to your traditional tent camping and backpacking because for me, part of the fun is getting away from everything in my daily life. Including creature comforts.

Not everyone feels this way, though, and I can hardly blame them. A good camping cot can get you part of the way there, but it's nice to have a soft bed, warm shower, and good food while getting away from the daily bustle of life. I think that's why glamping has really taken off as an escape for a lot of people, and will probably continue to grow in popularity. Because this way of experiencing the outdoors has become more trendy in recent years, I thought it would be helpful to lay out some tips and resources you should check out before scheduling a glamping trip.
Key Takeaways:
Glamping, short for "glamorous camping," offers a luxurious camping experience while retaining creature comforts.
Be mindful of cell service, as remote glamping locations may have limited connectivity.
Food options (restaurants, grocery stores) may also be limited, so do some research ahead of time.
Glamping prices vary based on location, accommodation type, amenities, and the time of year.
Consider canvas tents for a personalized glamping experience.
What is Glamping?
A combination of the words "glamorous" and "camping," glamping is a relatively new term to describe an activity that's been around for centuries. We don't know who the first person to travel around in a luxurious tent was, but it was a fairly common practice among the Ottoman Turks. They would move from location to location in their tents, making something of a mobile palace for the sultan. Despite the temporary design, it was common for these tents to be outfitted with silks, expensive furniture, and embroidery.

Fast forward a couple hundred years, and American and European travelers would embark on long African safaris from the comfort of their tents. It was pretty typical for them to bring rugs and bedding with them on these journeys, not to mention a chef to prepare their meals.

Today, glamping provides a way to experience nature like you normally would when camping, while retaining most, if not all, of the creature comforts you would typically find at home. The experience that you're trying to have will play a part in the amenities that you'll have access to, but you can always be sure to have a soft bed and furniture to store your belongings. Don't think that you'll be stuck with a dolled up tent as your only option, though. While traditional glamping used to only encompass canvas tents and yurts, the movement has progressed to the point where any semi-permanent structure that gives you access to nature fits the glamping definition. This includes pods, cabins, wagons, campers, and many others that we'll be taking a look at shortly.
Things to Consider
Many people often think of glamping as staying in a remote hotel. While this is a fair assessment in a lot of cases, this thinking can be detrimental to your trip if you aren't careful. It's true that you'll find a lot of glamping sites that take care of food for you, or at least have a restaurant close by, but others might not even have a grocery store within an hour drive. Check out your accommodations beforehand to see if there are places to eat nearby, or if you'll have to bring your own groceries for the extent of the trip.

Another thing many people neglect to think about is cell service. In an age where most of us never even think about encountering a dead zone, it can be quite the shock when you find out you're disconnected from the world when you get to your glamp site. While it's unlikely that you'll be all alone without a way to contact anyone at all, it's always good to have a backup plan in the event an emergency takes place.
Tree House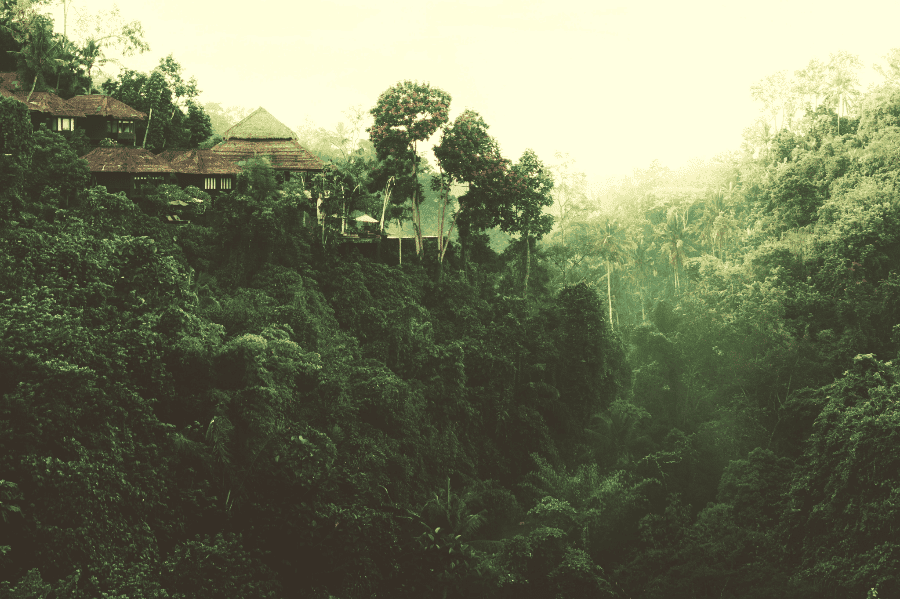 Probably my favorite option out of them all, tree houses are such a unique way get outside. There's something magical about living in the trees that captured our hearts as children, and even into adulthood, many of us get excited about the thought of sleeping dozens of feet off the ground. If you were a kid lucky enough to have a treehouse in your yard, you might remember that the only thing glamorous in it was your imagination (unless you were REALLY lucky).

Thankfully the shelters we're talking about are a little bit more advanced than the childhood playgrounds we used to have. The price per night can range from a couple thousand to a couple hundred depending on where in the world you want to stay and how nice of a place you want. With options on every continent other than Antarctica (since there are no trees there…), you can escape to a foresty retreat wherever you decide to visit.

It should be noted that the term "treehouse" can be a little deceiving. There are definitely glamping options that allow you to stay high up in the trees, but others can be a little underwhelming if that was the experience you wanted. In some cases, the treehouse is nothing more than a cabin on stilts, not even built around an actual tree. Others are still low to the ground, but use the surrounding forest as support, while some are smaller but high off the ground. Ultimately it's up to you to decide, and there are plenty of different options for whatever your tastes might be.

One of the more impressive locations I've come across, the Treehouse Lodge in Peru really captures the essence of living in the treetops. Though a little on the expensive side, it's easy to see why, considering you'll be staying inside the Amazon rainforest in your own private bungalow. Waking up to see the birds and monkeys at eye level is an unforgettable experience, and definitely worth checking out if it's within your means to do so.
Tepee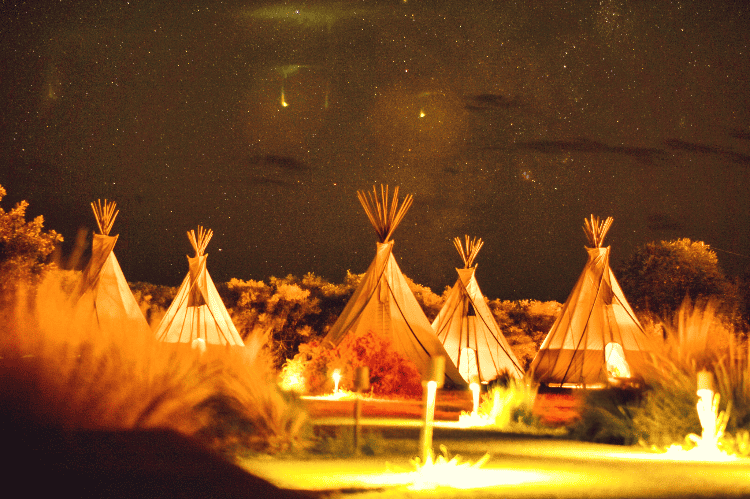 Tepees are a popular choice among glampers who like the tent vibe but want to mix it up a little. Drawn in by the historical significance, or perhaps just by the unique shape of the tent, you'll feel transported to a different time and place when you stay in one of these glamping options. Due to their unique triangular design, tepees regulate temperature much better than many other tents, so you'll stay warm in the winter and cool in the summer.

To keep tradition alive, glamping tepees keep the same shape and structure as the ones used hundreds of years ago, but are made out of different materials and offer more comforts. In addition to bedding, many come with an onsite restaurant, WiFi, and housekeeping. My personal favorite is the Capitol Reef Resort in Utah because of the isolation that can be found there, in addition to all of the outdoor activities like rock climbing, horseback riding, and hiking.

If you're interested in checking this location out, you can click here to learn more about it. I will say that the surrounding area is filled with beautiful sandstone that's one of the most stunning things you'll see during the sunrise or sunset.
Yurts
Another favorite for many is the yurt. A type of tent, yurts are well known for being a common shelter among certain Asian groups. The design is larger than your typical tent or tepee, and despite being a traditionally mobile living structure, most glamping yurts are usually built permanently on a wooden platform.

Made out a variety of materials, including wood, canvas, wire, and metal framing, most yurts come with every creature comfort you could desire away from home. Wood floors, plumbing, and electricity are pretty common wherever you decide to go, and some are even built with added insulation to keep you toasty during the colder months.

For those of you in the US, I suggest checking out Elysium Woods in Idaho for a relaxing yurt experience. Nearly on the border of Canada, this is a great place to spend time if you're looking to get away from people without being too far removed from civilization.
Cabins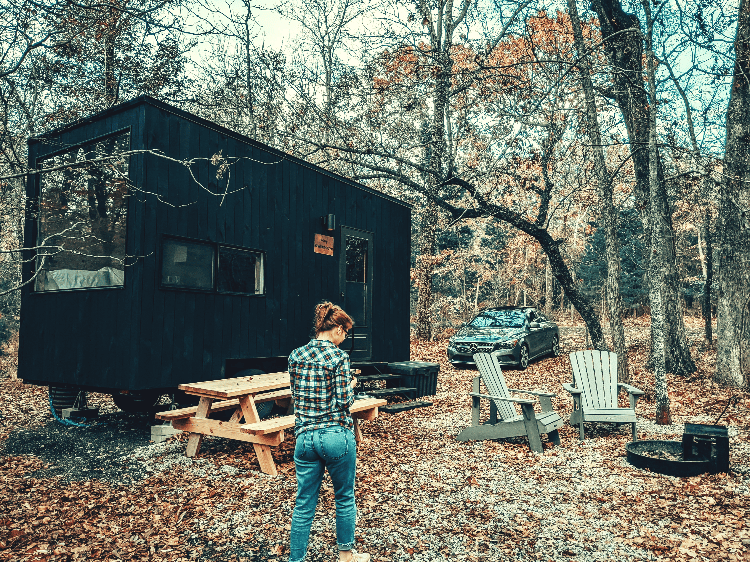 Cozy and rustic, cabins are a crowd favorite for a reason. They're the best option if you're looking to get maximum comfort while still feeling like you're a part of nature (you are surrounded by wood, after all). Known for their remote locations and warm atmosphere, cabins make a great escape for families, couples, or even singles looking to get away from it all.

Though they don't usually come with a restaurant or other food source nearby, you can typically count on cabins to come with enough amenities where you can easily prepare your own meals. These structures are what I spent a lot of time in while I was growing up, and are one of my favorite glamping experiences because they feel like a real home. Yurts and tepees still have that "tent" aspect to them, which is a fun for a certain amount of time. However, for extended vacations, I prefer the feeling of being in a real home that exists in the middle of nowhere.

Perhaps I'm a little biased because of my love for Colorado, but Dunton Hot Springs would be a beautiful place to sit back and relax for awhile. Located across the mountain from Telluride, you'll be surrounded by majestic scenery while enjoying the comfort and seclusion of your own cabin.
Barns
Yes, you read that right. Barns are among several glamping experiences that are seeing a rise in popularity. If you're like me, these structures might conjure up images of smelly animals and other unpleasant things, making them seem like something to be avoided for an extended stay. Thankfully, though, they're nothing at all like that.

Most barns that are being used for glamping have either been renovated or built from scratch. The interiors tend to be very rustic with wood beams supporting a lofty ceiling, bringing with it that quaint, rural atmosphere. If you're an animal lover, a few locations have a farm animal sanctuary on the property that allow you to interact with horses, cows, and other creatures that you would normally find on a farm.

These locations are usually larger than than other glamping sites like tepees, treehouses, and yurts. If you're looking to have a family vacation or large gettogether, barns are a great option to give you enough space to comfortably live together for the extent of your stay.

For a nice barn stay, New York might not be the first place that comes to mind. However, Mountain Horse Farm will quickly change your mind with its warm and inviting atmosphere. It comes with a farm sanctuary as well, so for all of you animal lovers out there, this just might be the retreat for you.
Camper Van
No one ever said your glamp site had to stay in one place! My parents recently bought a converted sprinter van, and are having a great time touring around northern Michigan as I write this. While all camper vans are different from each other, it's pretty standard for them to have a kitchen, a sleeping area, and a bathroom. Just pull into a campground or dispersed camping area, and you've got many of the luxuries of home right there in your vehicle!

If you want to experience life in a camper van, but you don't own one, check out RV Share to rent a Class B vehicle.
Price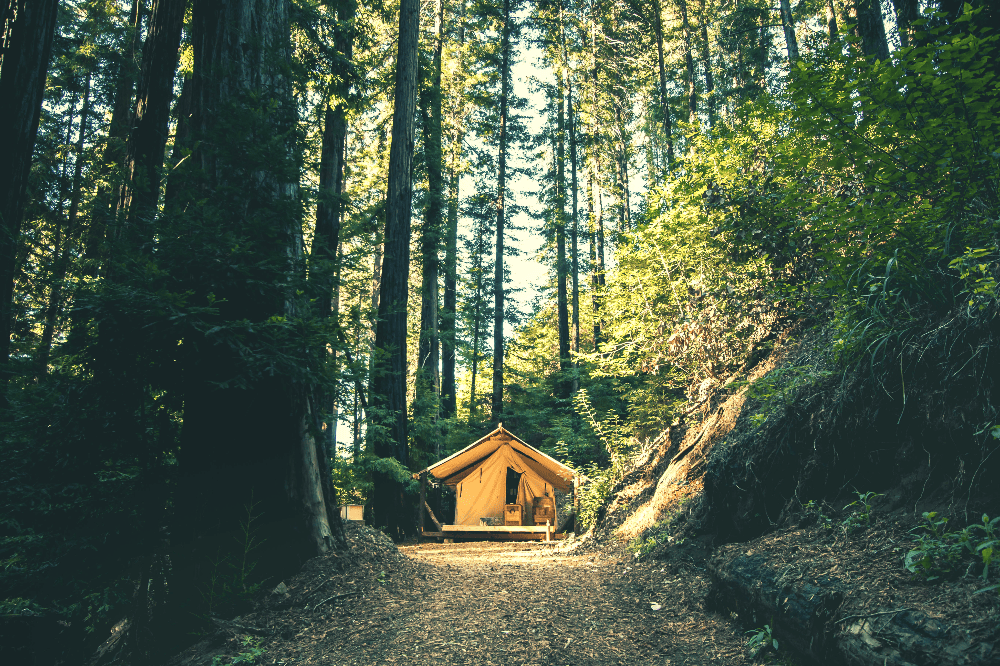 Depending on where you're staying, prices can fluctuate pretty dramatically. Where you are in the world, what type of shelter you're staying in, and the amenities included all affect the cost of your stay. All in all, it's pretty common to pay around a thousand a week for most accommodations. However, there are some places that will charge you more than a thousand a day, especially if you're visiting during a certain time of the year. More often than not, it's worth your time to check these places out if you can afford them, because they're generally the most stunning locations to stay at.
How to be a DIY Glamper
Resort style glamping is great fun, and a nice option for folks without much (if any) camping experience, and little gear to their name. But what about those times when you don't want to deal with the hassle of booking a location, and you want the freedom to choose your own glamping location?

DIY glamping is a great way to experience traditional camping without needing to completely "rough it." Here are a few easy ways that you can upgrade your current system into one designed for luxury and style.
Gourmet Food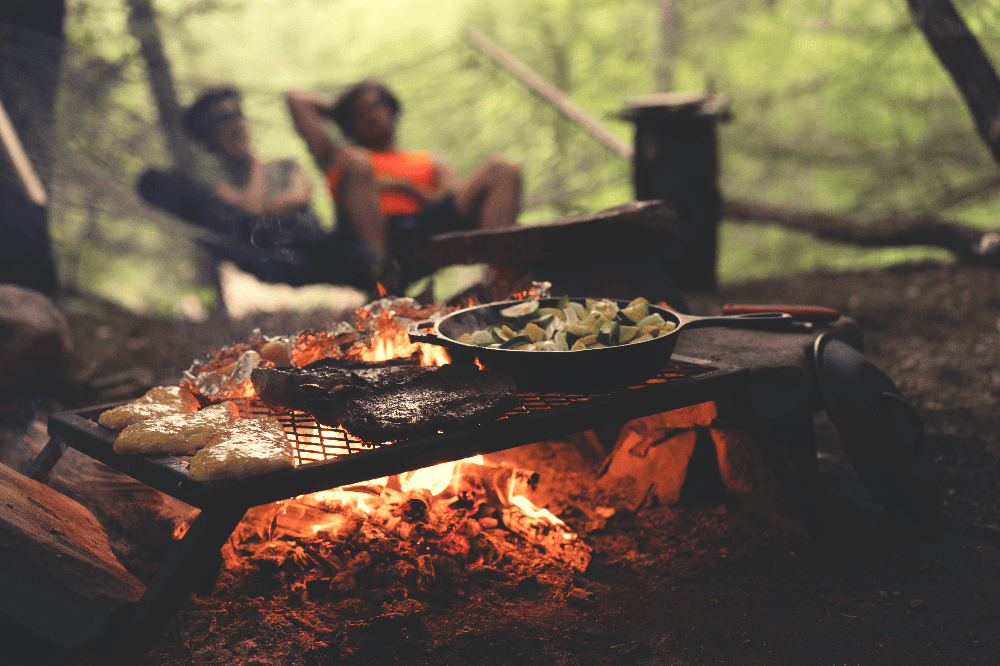 In traditional camping (backpacking especially), it's hard to come by good food. Most often, you're stuck with freeze dried meals, cup ramen, or other small, lightweight items to stave off your hunger for the time being. Frankly, mealtime is what I dread the most when it comes to camping.

For the DIY glamper, though, it doesn't have to be this way. Grab a nice propane stove, a few pots and pans, and plenty of fresh food that will allow you to create delicious masterpieces for you and those who are with you. This alone would be enough to make me forget that I was roughing it in the great outdoors.
Bedding
Another pain point of traditional camping is how uncomfortable your sleeping arrangement tends to be, compared to your bed back home. To fix this, the first thing you need to do is get yourself off the cold, hard, rocky ground, and onto a plush camping cot or bedframe (if you're feeling really fancy). Bring lots of pillows, sheets, and a comforter for added insulation and cushion to create a sleep space that you won't want to get out of in the morning.

For a more rugged approach, consider checking out a hammock for daytime relaxation. They're also great options for sleeping during the night too, if you don't mind being cocooned inside your hanging shelter. Otherwise, a comfy rectangular sleeping bag and sleeping bag liner will do the trick to help you stay as snug as a bug in a rug.
Bring Furniture
When glamping, no one wants to be stuck on the ground when they need to sit down. Camping chairs are a must for maximizing comfort when you need to give your legs a break, or don't want to stand while eating. Having a chair also keeps your clothes from getting dusty and dirty, and offers some much needed back support when you're starting to feel the aches and pain coming on.

Along with your camping chair, consider bringing a portable table for eating meals or playing games. It'll be a bit more of a hassle to carry with you, but the added comforts sure beat a cramped night in a single person tent or bivy sack without these luxuries.
Ambiance
If you've set up camp far away from the city lights, it can get pretty dark at night, especially when there's heavy cloud cover. To make things feel less dark and dreary, consider adding in some lanterns to spread around your campsite. Grab some that are solar powered, and mix in a few faux candles to create the kind of ambiance that you're looking for.

Depending on the time of year, the temperature and humidity can really ruin the mood as well. For those hot and muggy nights, get yourself a tent fan to help circulate the air and provide a little extra light at the same time. And for chilly evenings, nothing beats having a good tent heater nearby.
It's Not Glamping Without Coffee
How could you even think of going on a DIY luxury retreat without having a way to make coffee in the morning? There are various ways for you to brew a good cup of joe out in nature, all with different levels of flavor, skill requirements, and necessary equipment. Find the one that best suits your needs and desires, so that you can keep up on your daily intake of black gold.
Conclusion
Glamping is a growing trend for a reason. Not only do you have the luxury of your own bed and furniture, but you also get to enjoy the rawness of nature from the comfort of your own "home." In some cases, you get to experience the outdoors in a way that you wouldn't be able to otherwise. From the tops of the trees to vast expanse of the desert, glamping has something distinctly unique to offer. So do your research, plan accordingly, and go find the perfect opportunity for you.

And if you're interested in going on your own glamping excursion but don't want the "resort vibe," consider getting a canvas tent. Most are spacious and durable, and are what many glamping sites offer as shelter anyway. The only difference is…you decide where you glamp.
---
Related Posts: