Home » Camping » Apparel »

If you're in a rush and want to find out what the best long women's coat is, we recommend the Eddie Bauer Women's Lodge Down Coat.

When it comes to gearing up for colder temperatures, a high quality winter coat is probably what comes to your mind first. For women in particular, it's even more crucial to get a product that will work to keep the whole body as warm as possible.

Long women's coats are the ideal solution, but it can be tricky to find something that fits well, is lightweight, warm, and stylish. To get you pointed in the right direction, here are some of our top options, picked out by my fiancée herself!
In this article, we'll be reviewing the following long women's coats:
Fill
The fill of any coat is essentially the part that's going to keep you warm. It's the insulating factor that ensures your body heat stays close to you, and that the chilly outside air doesn't seep in and render your jacket useless! Ultimately, there are two different types of fill that you can choose from when looking at coats.
Down Fills
Down fills are incredibly popular, and for good reason – the insulation they provide is second to none. If you're looking for something that will keep you exceptionally warm, down is the way to go. Most of my coats over the years have had this type of fill, and what I love about them is how thin they are compared to many other coat styles. Bulkiness becomes a thing of the past, simply because of how effective down is at doing its job.

The bad thing about it, though, is that when it becomes wet, it loses all of its value. The moment the feathers become saturated, they'll actually start to do more harm than good, making your coat worse than useless. However, this isn't usually a problem, as the fill is typically surrounded by a layer of waterproof polyester or something similar. Even so, I probably wouldn't make a habit of rolling around in the snow in it, or going somewhere you know will be super wet.
Synthetic Fills
Aside from down, a synthetic fill is probably the only other option you'll find. While it's still warm enough to suit most people's needs, I have found that it's still a bit inferior to a down fill.

However, it's often cheaper and can still do its job properly even when wet, which are the biggest factors that give it an edge over down. Again, jackets like these are typically made with a waterproof polyester outer layer, so whether or not the fill can actually function when wet is a bit irrelevant. Unless, of course, you're subjecting yourself to an environment that completely saturates everything you're wearing anyway.
Length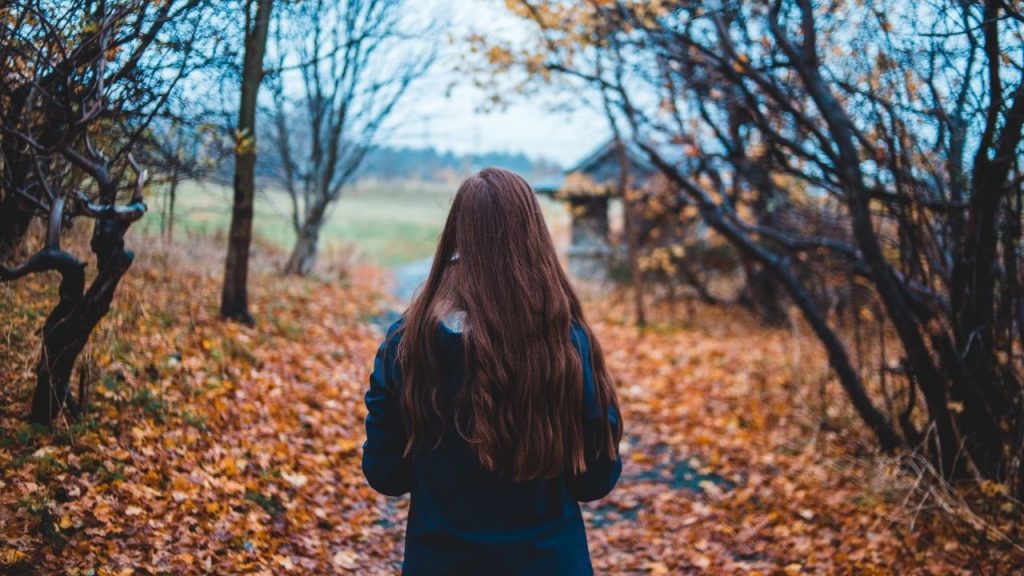 This is a review on long coats for women, but how long do you want it to be exactly? Some people like the coat to go down to their knees (or farther) since it protects more of their body against the cold. On the other hand, women like my fiancée dislike coats that long because they tend to hinder mobility. You'll have to weigh the pros and cons based on what types of activities you plan on participating in while wearing the coat.
Style
Naturally, if you're going to wear something, you want it to look good on you. We all have different tastes, but I think there are a few points most of us can agree on:
Fit. Many long jackets can be obnoxiously large and bulky, especially if you're looking at the puffer variety. And a common misperception is that the thicker and denser the material, the warmer you'll stay in cold temperatures. In addition to this line of thinking being inaccurate, who wants to look like a shapeless blob every time they put their coat on? We'll make a point to review long women's coats that are both thin and warm, so you can look flattering even in the dead of winter with all those extra layers on.
Weight. It's easy for the weight of winter coats to start adding up. There's a lot that goes into them to help you stay warm, and this is even more true for long winter coats, since you've got all that extra material extending down to your thighs or knees. You'll definitely feel the additional weight, and it can start to get uncomfortable after wearing it for enough time.
Extras. There are several other factors that add a bit of flair to any jacket. A large hood, for example, can be an attractive addition whether you decide to use it to keep your head warm or not. Lining the neck and hood with faux fur is also pretty common, turning your coat more into a fashion statement than simply a means to stay warm.
Best Long Women's Coats Reviews

Arguably the longest women's coat on this list, Elora's winter coat will provide full body warmth…at the expense of some mobility. That's not to say you can't move freely in it, but you certainly won't be running too aggressively in it either.

Aside from hindering your movement a bit, there's little else to complain about with this product. As far as puffer coats go, this one does a good job of not being too bulky or making it look like you've put on a few pounds to survive the winter. So, no need to worry about looking like a rectangle in this coat!

Much of the jacket was generously lined in polar fleece as well, in places such as the hood, collar, and upper body. The pockets also have a bit of fleece in them, so you can shove your hands in there to keep them warm. Aside from that, the rest of the coat is made from polyester, including everything from the waterproof outer shell to the synthetic fill on the inside. As such, it is machine washable, though I would still recommend doing it on a gentle cycle.

Pros:

– Covers almost the entire body
– Quite warm
– Relatively form fitting
– Wind and water resistant
– Affordable
– Great zippers

Cons:

– Limited mobility
Eddie Bauer is the brand that I've sworn by for many years. Most of my winter gear has come from them, and the same could be said about my fiancée and mother as well. The quality of their products is second to none, and that goes for the women's Lodge down coat as well – in fact, speaking of my fiancée, this is what she wears during the winter herself!

Despite the fact that it hangs down below her knees, the coat itself is surprisingly lightweight and easy to move around in. The polyester shell is filled with down, so the coat itself is able to stay light and easy to manage without compromising on any amount of warmth. Add in the storm cuffs that seal comfortably around your wrists, and you may find that you need to unzip the coat a little bit because of how hot you're getting!

The hood is removable, and comes with a rim of faux fur, all of which should be taken off before washing. As far as the fit goes, it's not too slim or too wide, allowing you to maintain much of your shape when you're wearing it. If you do want a slimmer fit, though, there is a waistband drawstring that can pull in that material a little closer.

Pros:

– Incredibly warm
– Very lightweight, especially given the size
– Removable hood
– Storm wrist cuffs
– Down fill
– Waterproof polyester shell

Cons:

– Sizing is a bit tricky: the coat tends to be bigger and longer than you'd expect

Yep, you read that right – this is, in fact, a vegan jacket developed by Alpine North. Down feathers fall into the category of "animal products," so in an attempt to remove that factor, they developed their own eco friendly polyester version. It sounds pretty fancy, but at the end of the day, it isn't too different from a normal synthetic fill that you can find in many related coats. Regardless of how special or unique it actually is, the polyester fill does do a fantastic job of keeping the wearer warm.

The generous faux fur trim on the hood provides a little extra style and flair – just make sure you remember to take it off before washing the coat! Another common issue with many types of women's clothing is the lack of pockets for you to store items like your keys, phone, and wallet. I think you'll find that isn't an issue with Alpine North's coat, as there are 6 individual pockets to choose from, all of varying sizes and locations.

Overall, it's a stylish design that's effective in even the coldest temperatures. There's not much bulk to carry around, and the length only drops to about the mid-thigh, so it's easy to move around in.

Pros:

– Vegan materials
– Very warm
– Plenty of pockets
– Machine washable
– Attractive and stylish

Cons:

– Would be nice if there was a drawstring around the waist
I'll just say right off the bat that I love this coat mostly because of how affordable it is (it's actually under $100!). But just because it's the cheapest product in this review doesn't mean you can skip past it because it's the worst, least effective coat. Especially since…well…it's none of those things.

In fact, there's a lot to be impressed with. The thermolite design activates when hit with sunlight to provide even more heat to the considerable amount it generates anyway. Due to the double fill, thermal insulation, Outdoor Ventures women's puffer coat is able to remain thin and lightweight without compromising on warmth in the slightest. Even when wet, the insulation capabilities aren't diminished, and they claim that the polyester fill is more effective than down. Whether or not that's true is debatable, but at the very least, it does come close.

There aren't any frills or flairs for that pop of style, but the coat itself is incredibly practical. The hood has an elastic band around it to hug your head when it's pulled up, keeping the wind and water out without squeezing your face too tight. Likewise, the sleeve cuffs are designed the same way in order to keep the elements from creeping inside.

Pros:

– Affordable
– Very lightweight
– Thin, compact, yet warm
– Form fitting
– Elastic hood and sleeve cuffs

Cons:

– Not very soft
– Sleeves are a bit large
Warm and sleek, Molodo's women's coat is filled with a generous portion of duck down for optimal insulation. The outer layer, as you might have expected by now, is made out of polyester, working to block the wind and the water. A pair of knit cuffs does a good job of keeping these elements from working their way up your sleeves as you move around as well.

The hood has a smooth fur collar, and should be removed before washing. There are also a couple of buckles to help seal the coat closed, along with a heavy duty zipper system that functions well and doesn't snag easily. As far as size goes, expect the coat to be something of a slim fit – it works well to hug your body without too much extra bulk. However, the sleeves in particular tent to be a little too tight if you go with the size that you normally wear. I would suggest buying a size up, if you plan on going with this product.

Pros:

– Filled with warm duck down
– Stylish, and comes in multiple colors
– The length extends down to the shin
– Knit cuffs to keep the elements out

Cons:

– Runs a bit small, so size up
– The hood won't want to stay on your head
Conclusion
Whether you're out for a stroll with your friends, or doing something a bit more ambitious like winter camping, being thoroughly protected against the cold is vital. As a woman especially, you'll likely discover that you get chilled rather easily. A long coat is the best way to fight against freezing temperatures, as it works to keep you warmer by covering more of your body. In this regard, the women's Lodge down coat by Eddie Bauer was the product that won us over in the end.

Not only is the quality high, but it also comes from a reputable brand that's known for making outdoor apparel. The coat itself is surprisingly lightweight, but because of the down fill, there's no reduction in warmth just because the material is thinner. You'll also feel extra secure with the addition of the storm cuffs around your wrist and the hood that doesn't hang loosely around your head.
---
Related posts: