Home » Travel » Destinations »

Minnesota isn't called the land of 10,000 lakes for nothing (in fact, the state actually has more than 20,000 lakes). Big lakes, small lakes, narrow lakes, and round lakes, if you have a particular preference on what you want in a body of water, Minnesota probably has it. While there are many to choose from, and you really can't go wrong, here are what we believe to be the 8 best lakes to visit on your trip to this state.
1. Lake Superior
A shoe in, if there ever was one. As the largest of the Great Lakes, Lake Superior is a must visit if you find yourself in northern Minnesota. As you pull into Duluth, or one of the other coastal towns, you'll feel like you're staring out at an ocean instead of a lake. The crystal clear, freshwater extends all the way out to the horizon…and then it keeps going for a few more hundred miles, touching Wisconsin, Michigan, and Canada along the way.

The lake is famous because of its novelty, but there are quite a few stories attached to this body of water as well. The Edmund Fitzgerald, a ship that sank in 1975, killing all 29 crew members, is one of the most famous wrecks in history, only topped by the Titanic. In fact, it's so popular that a ballad was written about it.

Lake Superior is also full of agates, an ornamental rock that is usually made up of quartz or other colorful mineral. Going down to the beach to search for them can be a favorite past time for those who visit this neck of the woods, as I myself have spent more than a few hours searching for these stunning rocks. They don't look like much on the outside, but when you crack them open, they're pretty enough to put on display anywhere in your home. Some like to wade into the lake to continue their search, but beware! It doesn't matter what time of the year you visit, the water in this lake is always prone to numbingly cold temperatures. Instead of subjecting yourself to the freezing water, I suggest pulling out a comfortable chair, so you can sit back and enjoy the amazing view.
2. Lake Mille Lacs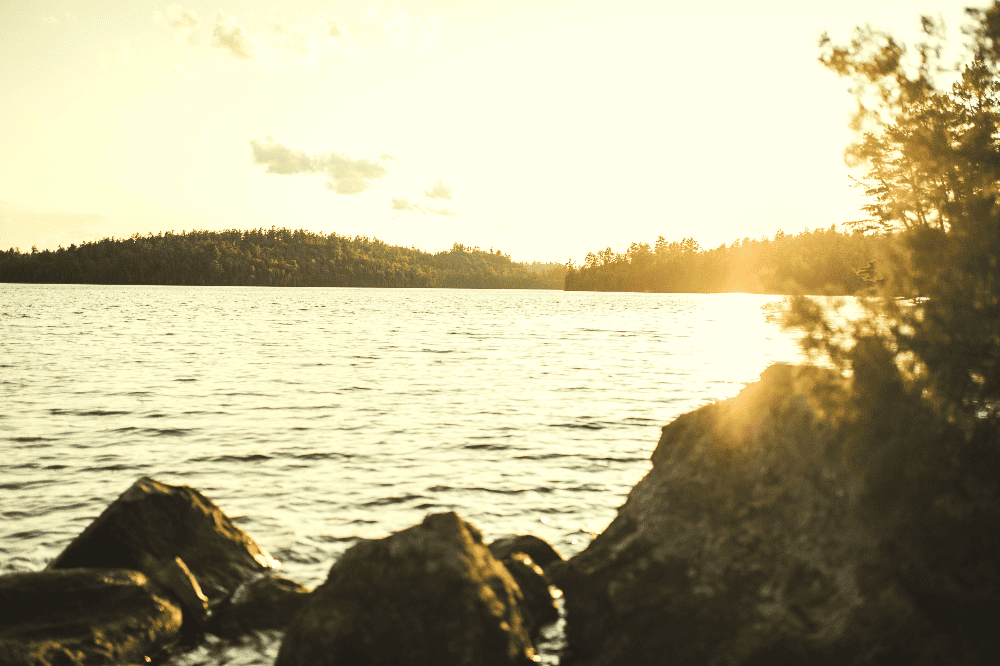 Another one of the larger lakes in the state, Lake Mille Lacs might be far away from any major city, but that doesn't make it any less popular of a destination. In fact, it's actually something of a hotspot for Minnesotans because of the peerless fishing opportunities that present themselves on this body of water.

Spanning 207 square miles, Lake Mille Lacs is the state's second largest inland lake. Known for its walleye and smallmouth bass, you'll have a chance to catch plenty of trophy fish, or just enjoy the day on a boat as it drifts under the sun. But don't think this place is only somewhere you should visit in the summer. As it starts getting colder and the lake begins to freeze over, you'll have the chance to hit the lake with plenty of other hardcore fishermen in an effort to catch a few walleye or northern pike. Basically, if you haven't gathered it by now, Lake Mille Lacs is the place to be if you have any amount of fishing blood in you at all, whether it be as a hobby or professionally.

While it might look to be out in the boonies, the area has received a good deal of development in recent years due to the popularity of the location. However, it hasn't lost its quaint atmosphere and remains a great place to visit if you're looking to get away from the major cities and all the people that tend to flock there.
3. Lake Minnetonka
Continuing with the "big lake" pattern, Lake Minnetonka is the 14th biggest in the state. When you think about how many lakes there actually are for it to compete with, this is an impressive statistic! Many of the towns that surround this lake are more high end and classy, offering rich views of the water, in addition to quaint shopping districts, amazing food options, and endless amounts of trails.

Lake Minnetonka is also one of my favorite places to take a boat out and enjoy the gentle rocking of the waves. There are plenty of rental agencies available for you to rent whatever boat you would like to use for the day, and they generally tend to be fairly affordable. Kayaking, paddle boarding, and jet skiing are also popular activities on this lake. If picnics are your thing, grabbing a table or spreading a blanket to enjoy a nice meal on the beach or other stretch of coastline is also a must-do during the warmer months.

A unique feature is the layout of this body of water. It isn't like your typically lake, which is generally a rounded shape without many (if any) branches that go in varying directions. Lake Minnetonka, however, almost looks like someone took multiple different lakes and strung them together in an odd collection of blue masses. You'll almost feel like you're floating down a river with the sheer number of twists and turns you can take as you go. There are a number of islands in this lake as well, some of which are inhabited, while others make a great place to dock for lunch on the beach.
4. Medicine Lake
A nice escape from the bustle of city living, Medicine lake is a gem of a place, located in the northwest Minneapolis metro. Though only a few short miles from the heart of the city, you'll feel like you're in a peaceful oasis as you stroll around the water. The lake itself is quite pretty, and I definitely recommend getting out in the water somehow. You'll see plenty of sailboats and pontoon boats as you're there, but personally, I enjoy taking advantage of the trail that hugs the shoreline. Whether you're walking or riding a bike, it's a stunning bit of scenery that will eventually lead you away from the lake and into the more northern reaches of the metro area.

It's a pretty place to be no matter what season it is, but my favorite is when winter is just rolling in and there's a thin layer of ice over the water. When there isn't any snow covering it up yet, it sparkles in the sunlight, reflecting back various hues of blue. And as the cold weather starts to set in even more, kids come out en masse onto this lake for a friendly game of ice hockey to pass the dreary winter season.
5. Lake of the Isles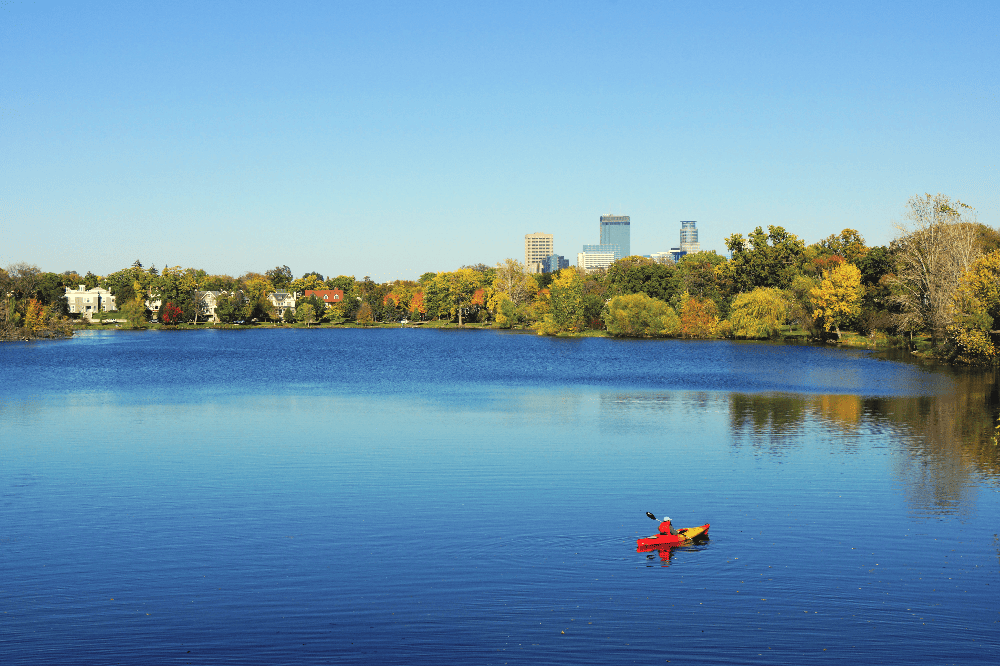 Part of a lake system located almost directly in the heart of Minneapolis, Lake of the Isles is a tiny bit of wilderness finding a home in the concrete jungle. Because of its proximity to the city, it's arguably the most heavily trafficked lake system in the state. If you can get over the crowds of people walking and biking down the trail, though, the lake makes for a gorgeous escape from city living that you won't find anywhere else. For an even more relaxing experience, grab a hammock and a comfortable pillow, and enjoy the breeze as you swing between the trees.

Lake of the Isles has two neighbors: Lake Calhoun and Cedar Lake. Both are connected to it by little canals that you can easily glide through in a smaller boat, making the one lake suddenly feel significantly bigger. I really enjoy exploring this area from the comfort of a kayak, which is easy to rent on the shore of Lake Calhoun and paddle into Lake of the Isles (or whatever body of water you'd like to glide through). Paddleboards and canoes are also common sights, and when you're done, consider taking a stroll around one or more of the lakes. All of them are connected by an extensive network of trails that can also bring you into the heart of Minneapolis if you so desired.
6. Leech Lake
The name "Leech Lake" might not give you the best mental images, and you would be correct to some degree. Originally named by the Ojibwe Indians, when French fur traders asked them what they called the lake, they responded by saying, "Lake abundant with bloodsuckers." From there, the name was refined down to what it is currently called. So, long story short…make sure you check your legs for any unwelcome critters after spending time in the water!

While the risk is there, don't let it prevent you from enjoying all this lake has to offer. It's a famous location in the midwest for walleye and muskie fishing, and there's plenty of space for you to spread out…230 miles of shoreline to be exact. Leech lake used to be a collection of 6 smaller lakes, making it difficult to hop from one body of water to the next. This all changed in 1882, though, when the Army Corps of Engineers decided to build a dam on Leech river to help regulate the flow of water down to the mills in Minneapolis. The unintentional byproduct of this project was to flood the 6 smaller lakes until the water level rose enough to make Leech Lake what we see today.
7. Red Lake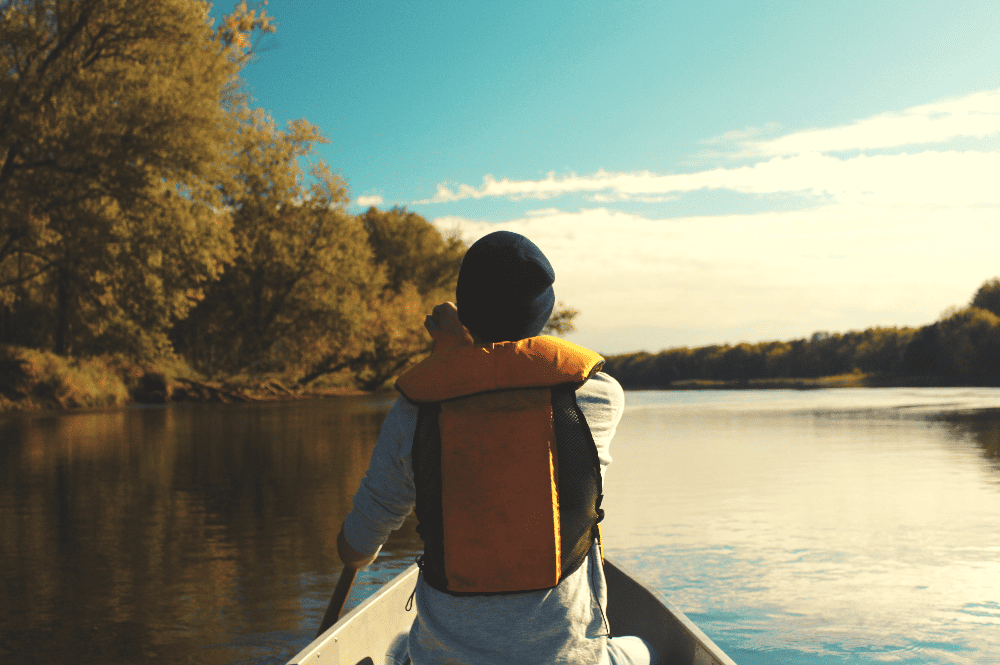 Just north of Bemiji, you'll find Upper and Lower Red Lake. These two sections exist due to a peninsula that almost bisects the lake completely, providing just enough room for boats to squeak through from one side to the other. It is most notable for being the largest, natural freshwater lake entirely found within Minnesota, offering 440 square miles of water for you to explore.

It also lies entirely within the Red Lake Indian Reservation, unique for being the only closed reservation in Minnesota. This means that no one owns any private property on the land, but instead it's all collectively owned by the tribe as a whole. Aside from Minneapolis, they are also the largest congregation of Indians in the state.
8. Lake of the Woods
To end this list, we couldn't help but go with something completely wild and adventurous. Thankfully, when it comes to lakes in Minnesota, there's no small amount of either of those things.

Lake of the Woods is arguably the most remote lake mentioned in this article, especially if you're starting your journey from Minneapolis. However, just because it takes a full day to get to by car doesn't mean you should write it off too quickly either. Next to the 5 great lakes, it is the largest lake in the United States, and the 36th largest by area in the world. Just how big is it, you might ask? Well, you might want to hold onto your socks for this one.

While it's significantly smaller than Lake Superior, it still has a whopping 65,000 miles of shoreline, and 14,552 islands within it. There's a pretty massive bald eagle population in this area as well, so you're bound to catch sight of a few of these magnificent creatures as you're out exploring. It's a pretty popular camping location as well, so I definitely recommend grabbing your tent to spend a few days enjoying this beautiful section of Minnesota!

What's your favorite?
Live in Minnesota or visited here before? We'd love to hear what your favorite lake is in this amazing state! Drop your top pick in the comments below with a sentence or two describing why you like it.

Interested in checking out more stunning places to visit in America? Check out guide to the most scenic places to visit in Alaska!