If you're in a hurry and want to find out what the best portable camping cot is, we recommend the Teton Outfitter camping cot.

We all know there's a difference between sleeping indoors versus outdoors. Climate control, soft bed, good meals…all these things are given up when you decide you want to spend a few nights out in nature (except for good meals, if you know what you're doing). Some of us don't always appreciate the feeling of having rocks poke into us all night, or the chill that we experience when the cold ground decides to seep through our tent floor and into our bones. If you identify with these feelings, read on to check out the best camping cots that we've discovered.
In this article, we'll be reviewing the following portable cots:
Comfort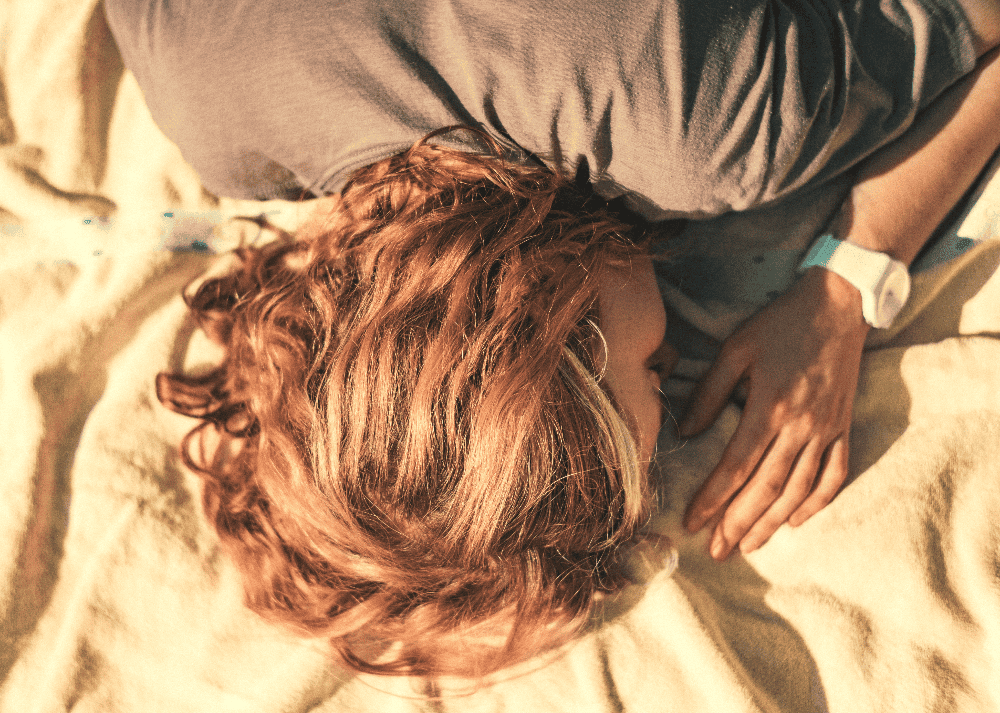 We'll talk about the most important factor in a cot first, which I think we can all agree is comfort. I mean, let's be honest here, that's probably the only reason you would get a cot in the first place, right? It's almost impossible to find a nice place to pitch your tent without laying down on a bed of rocks. Sure, you can take a few minutes to clear out the big, pointy ones, but even the little pebbles will start to dig into your back if you spend too much time on them. Trust me, I've been there too. 

On the off chance that you manage to find a place with nothing poking into you, which is a miracle in itself, the ground doesn't like to accommodate those of us who like a softer bed. Closed cell foam sleeping pads can help, but there's not a lot of substance there to do much other than keep you better insulated. If you have an inflatable pad, you know it's a little better, but still not the most comfortable. Not to mention the air inside takes on the ground temperature, so you feel like you're sleeping on an ice block. 

Cots, on the other hand, keep you lifted off the ground so you can avoid these nasty things. You'll have a soft, smooth bed to relax on, and won't have to worry as much about insulation since you'll be a good foot or more off the ground in most cases. Pair this with a cozy sleeping bag, and staying warm and comfortable will be the least of your worries.
Size
Needless to say, you should make sure that you actually fit inside your cot. In terms of length, this is rarely a problem, but width is just as important to consider before buying. Some cots are noticeably wider than others, and for some, this is a must have. Narrow cots can be uncomfortable because it can be difficult to keep your arms by your side. A lot of people end up draping one or both arms over the sides, causing the metal frame to dig in. This can obviously cause pain and discomfort, making for an unpleasant and frustrating night. For those of you who don't spread out very much as you sleep, this won't be as big of an issue. But if it's a concern of yours, there are plenty of wider options that give you plenty of space to move around on.
Weight
Yes, it actually is possible to bring a cot with you on a backpacking trip. Granted, there are very few cots I would recommend for this, but it certainly is possible. A lot of the cots that I've come across are in the neighborhood of 20 pounds, which isn't very good from a portability standpoint. However, if all you plan to do is car camp with your cot, it's the best you can do, short of hauling out a massive air mattress. Obviously this is too heavy to carry with you while trekking, which is why we'll be looking at a good mix of heavier and lighter options later on.
Materials
Camping cots come in a variety of materials, and it's up to you to figure out what will work the best for your individual travel plans and sleeping preferences. The bed of the cot can be made of nylon, foam, and a number of things in between. If you like to have a softer place to lay down, the foam will be a better option than the nylon. If you're looking for something more lightweight and portable, the nylon will be better than the foam.

The same is true for the frame of the cot as well. Aluminum is light and easy to carry for long backpacking trips, while steel will give you that increased durability and strength at the cost of added weight. There is no right or wrong material when it comes to a cot, as long as it offers you what you want to get out of it.
Cot Reviews
Built to maximize comfort, Coleman's Comfort Smart cot will make it hard for you to want to get out of bed in the morning. With its foam sleeping pad, you'll feel like you're laying on a cloud, especially compared to the alternative…the hard, rocky ground.

The frame is made out of steel, so don't expect it to break any time soon. Unfortunately this means it's too heavy to carry with you for long periods of time, but for those of you who prefer car camping anyway, that won't be an issue.

As far as size goes, this cot is suitable for most body types. It's long enough to accommodate people of most heights under 6'5", and wider than a lot of its competitors. This means you shouldn't have any issues with your arms dangling over the side uncomfortably, and even if you do, the foam is thick enough where you won't feel the metal frame too much. The recommended weight limit is 300 pounds, so keep this in mind as well before purchasing.

Pros:

– Very comfortable
– Durable steel frame
– Folds up and packs away well
– Great option for car camping

Cons:

– Mattress tends to slide around on the frame
– Not the greatest for larger folks
Another solid product from Coleman, this camping cot comes with a side table so you won't miss having your nightstand back at home. The table is removable, so if there are times when you'd rather not have it in the way, you're more than welcome to take it off.

The dimensions claim that it's 40 inches wide, but this can be a little misleading for some. The cot itself is 31 inches wide, but you get the extra 9 inches by including the side table in the measurement. Still wide enough for many of you, but I didn't want you to get misled by confusing information.

One nice feature about this cot is its height. Coming it at 17 inches off the ground, it's high enough where you won't have to squat to sit on it. This might not sound like a big deal, but your knees and thighs will be thanking you after you try to get in and out several times.

The cot itself isn't super comfortable, so if this is something that's important to you, consider investing in a foam pad to put on top of it. Similar to the previous cot on this list, the frame is made out of steel and can hold up to 300 pounds. This makes for great durability, but definitely isn't backpacker friendly.

Pros:

– Strong steel frame
– Detachable side table
– Easy to assemble

Cons:

– Legs don't lock into place
– Not very comfortable
The tank of all cots, Teton designed the Outfitter to withstand the toughest beatings. The aluminum frame is durable and sturdy enough to hold up to 600 pounds, and larger than a twin bed to easily fit all body types. While the base canvas on any cot isn't known for comfort, the Outfitter does have a special sleeping pad created to function perfectly with this cot. It is sold separately, however, but may be worth it if you plan to spend a lot of time sleeping on it.

A lot of cots can be a struggle to piece together, especially when you're trying to fit that final corner into place. One thing that I love about this cot is that it comes with a special piece of technology called a pivot arm. It's a lever that's built into the frame to make it easy to slide that last end bar into place.

For added strength, the frame has an S shaped design and the legs are reinforced with steel. Unless you feel like carrying an extra 20 pounds with you, it's not ideal for backpacking, but it really doesn't get much better than this for car camping.

Pros:

– Pivot arm for easy set up
– Reinforced steel "S" legs for support and durability
– Large enough for most people to sleep well and spread out
– The base canvas is surprisingly comfy

Cons:

– The carry case is a tote, not something that can be zipped
Incredibly easy to put together, Redcamp's folding camping cot can be set up with your eyes closed. Similar to your traditional outdoor chair, you can expand and fold this cot up in one motion with minimal effort. It even comes with its own carry bag for better portability when you're on your way to make camp.

Unlike many of its competitors, one end of this cot bends upward slightly, allowing you to keep your head raised as you sleep. Add a pillow for some added cushion, and you'll have more than enough neck support to keep you from waking up stiff in the morning. Similar to Teton's product, you can buy a separate mattress that was specially designed for this specific cot. Again, I highly recommend you get the mattress as well, especially for long camping trips. Your body will be eternally grateful.

For convenience, it also comes with a handy side bag that's perfect for storing away any books, phones, or other personal belongings so they're always close at hand.

Pros:

– Head section tilts up
– Very easy to put together
– Comes with convenient carry bag
– Can hold up to 500 pounds
– Has a side bag for storage

Cons:

– Makes a lot of noise when you shift around on it
– Not comfortable

Perfect for people who move from site to site, Marchway's ultra light camping cot weighs a meager 4.8 pounds. This makes it the one and only cot on this list that's light enough to bring with while backpacking (so if that's what you intend to use it for, I highly recommend going with this cot). The frame is designed with a tent pole style, and made from high grade aluminum and ripstop nylon for added durability.

With a whopping 10 legs, Marchway made sure that their product would have no chance of collapsing or tipping under any circumstance. The wide feet claim not to damage what they rest on, and generally, that does seem to be true.

While not made to withstand more than 275 pounds of weight, this cot remains a great option for more average sized individuals. It's wider than a lot of other cots on this list, which makes for easy and comfortable sleeping. The only downside is how low to the ground it sits. If you have bad knees or a bad back, it'll be a struggle to get in and out of this cot, so keep this in mind before going ahead and purchasing.

Pros:

– Light enough for backpacking
– Easy tent pole style setup
– Durable materials
– 10 legs for great stability
– Wide sleeping area for comfort

Cons:

– Low off the ground, so can be hard to get on and off
– Creaks loudly when you move around on it
At Untamed Space, we're passionate about helping you have the best camping experience possible. Our team of experts have experience camping and backpacking all over the world, allowing them to provide insightful and relevant content to guide you in your outdoor pursuits.

All of our reviews are based on a combination of firsthand experience, extensive research, and an analysis of customer feedback. We are an independent website and do not receive payments or incentives from manufacturers to promote their products, and we continuously update our content to provide new information based on product availability. Wherever you are in your journey, whatever gear you're searching for, you can be sure to find unbiased and up-to-date reviews for all of your needs.
Final Thoughts
We all like our creature comforts, especially when they involve where we'll be laying our head at night. When you're out camping, sometimes your options are limited as to where you'll be able to sleep, and those options aren't always the greatest. At the end of the day, having a place to rest that's off the ground and away from the cold, hard earth is what we all dream about. And that's why we believe you should check out Teton's Outfitter camping cot.

Compared to most camping cots, it's quite large for its single person design. The way that the legs are shaped not only gives it a sturdier frame, but also leaves ample room to store your belongings under the cot. The base canvas is more comfortable than you might expect too, though Teton does sell a custom-made pad to rest on top for more cushion.

All in all, finding the right cot is a very personal experience, and individual needs tend to vary greatly. But from a well rounded perspective, the Outfitter checked the most boxes in our book.
---
Related Posts: