If you're in a rush and want to find out what the best boys rain jacket is, we recommend the North Face Boy's Resolve Reflective Jacket.

When it comes to getting dirty outside, boys are well known for being at the top of the leaderboard. As a boy myself (at heart, at least), I can say that it doesn't really matter what the weather is looking like for us. Rain, sun, snow, wind…you name it, we'll be out playing in it.

If you're a parent of a son, or know someone who is, you know the importance of keeping your boy protected when he's out in the elements. That's why I went ahead and put together a list of my favorite boy's rain jackets to help you find some inspiration before making your next purchase for a rainy day.
In this article, we'll be reviewing the following boys rain jackets:
Water Resistance
If you're looking for a rain jacket, chances are you want something that actually keeps you dry! I remember when I was growing up, there were a few jackets in my closet that stayed there indefinitely…mostly because anything heavier than a light rain would soak right through the material. As someone who's always enjoyed being outside, rain or shine, this sort of malfunction just wasn't going to work for me.

However, unless you're wearing one of those plastic rain ponchos, you're going to get wet eventually. When I was in Alaska recently, a heavy rain shower passed by while I was hiking, continuing on for the entire time I was out there (which was close to 4 hours). My rain jacket held up well in the beginning, but after being pounded relentlessly for several hours, some moisture began to seep through the material.

Hopefully you won't find yourself stuck in such heavy rain for so long, but in case you do, we'll make sure to pick out the boy's rain jackets that are best at keeping the water away. If you're shopping for your son, chances are he'll still find a way to get soaked anyway!

When deciding what the best level of water resistance will be, consider these points:
Waterproof. Think of that rain poncho I mentioned above. It doesn't let water in, but it also doesn't let anything out either, making it difficult to ventilate. The lack of breathability makes sweat and condensation build up on your skin, which can become uncomfortable and sticky if you're moving around a lot.
Waterproof/breathable. My personal favorite, this type of performance rainwear is great at keeping both rain and perspiration off your skin. Great for active people who tend to work up a sweat.
Water resistant. Many windbreakers fall into this category. They can withstand light rain up to a point, but if you get caught in a heavy downpour for an extended period of time, good luck staying dry. However, they are very nice to have for light showers, when you want to stay comfortable without getting soaked.
Shell Type
You'll often hear the word "shell" used interchangeably with "jacket," as a way to describe a coat that blocks wind and rain. However, shells are less of a garment style, and more of a fabric makeup, so they can also describe pants, parkas, and other items of clothing. Here are a few different styles to keep in mind when picking your next boy's rain jacket:
Hard shell. This style is what you'll find in rain ponchos, and other types of clear rain jackets. The material isn't very supple, and there's nothing built in to keep you warm and insulated – it's essentially just a semi-flexible covering of waterproof material. If you decide to go this route, I'd recommend wearing a base and mid layer underneath.
Soft shell. In an effort to keep you both dry and insulated, the soft shell was developed. This style combines the mid and outer layer, allowing you to stay warm without getting wet. Breathability is also increased, making this the ideal option to help wick perspiration away from your body when you're moving around a lot. The downside is that wind and water are more likely to seep through because of this permeability.
Insulated shell. Similar to the soft shell, but with more insulation. Most puffer jackets fall into this category, and they're packed with a down or synthetic fill for warmth, while maintaining a waterproof outer layer.
The type of shell you go with will determine how much effort you need to put into the layers you wear underneath it. If you're unsure how the layering system works, check out our guide below:
Boy's Rain Jacket Features
Any type of rain jacket is a lot more than just a waterproof (or water resistant) shell, though this is one of the most important factors. You also have to consider the weight of the item, whether or not it has pockets, and the overall cost of the product. But in terms of overall effectiveness, there are a few other important features to look out for when making your final decision.
Zippers
Whenever there's a place that can open and close, there's a chance that water will find a way to seep through. Zippers are the primary culprit in this regard, so it's important to make sure that proper measures have been taken to waterproof these weaker areas.

Coated zippers have a rubberized coating that help keep water from leaking inside. It's a highly effective method, and what many brands seem to be leaning toward nowadays, but they do tend to be more difficult to zip and unzip because of the extra bulk the coating creates. Also, the laminate wears away after enough time, leaving you somewhat more exposed.

Storm flaps are strips of material that cover the zipper (and often get caught in the zipper), making for a more secure way to keep the rain on the outside. Recent trends have been moving away from this style, though, as a way to remove weight from the jacket.
Taped Seams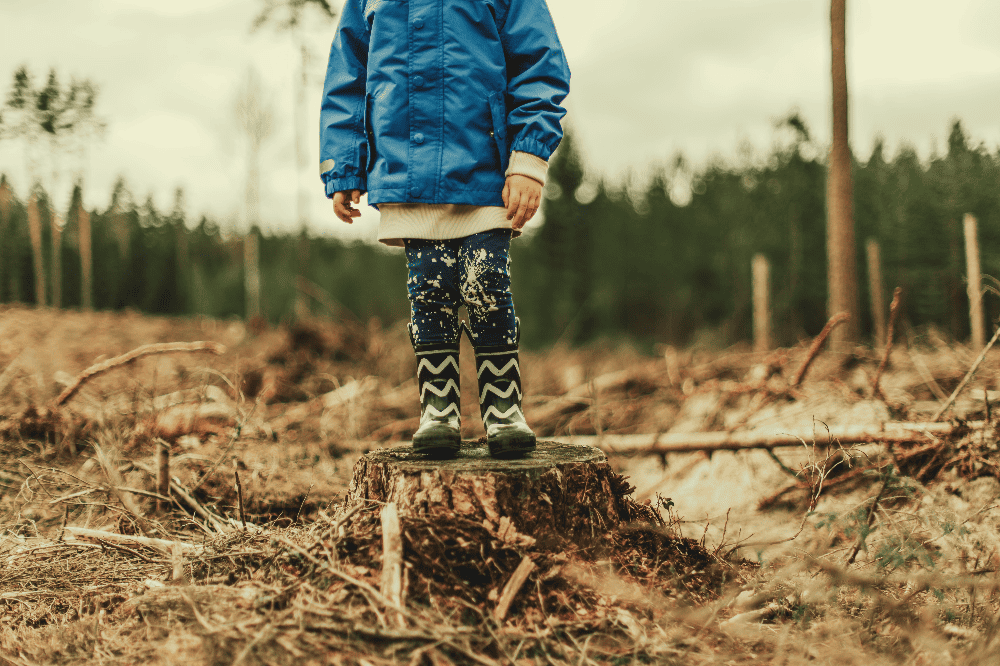 Like zippers, seams are a weak point in jacket construction, and require seam taping to be fully waterproof. Don't feel like this needs to be something you consider in your decision making process, though, as nearly all jackets are already seam taped. On the other hand, don't believe that just because the jacket is seam taped that it's completely waterproof. Even water resistant jackets have this feature, meaning you'd still get wet if you spent enough time out in the rain.
Ventilation
Breathable jackets are essential for wicking perspiration away from your body, keeping you dry from both outside and inside factors. However, oftentimes this isn't enough to keep you from feeling like you're in a sauna, especially if you're running around, hiking, or being active in one way or another.

Separate openings for ventilation are crucial for letting moisture escape while keeping the rain outside. Many backcountry jackets have pit zips built in, which are vents located in the armpit area of the rain coat. Otherwise, it's fairly common to see mesh liners on the inside of the torso pockets, allowing air to circulate and keep you dry.
Best Boy's Rain Jacket Review

In terms of quality, you're not going to find much better than The North Face rain jacket. The material is waterproof and breathable, with a mesh liner on the inside to help keep it from sticking to sweaty skin. To keep the arms from sliding around, elastic was built into the wrists of the jacket, and the hood hugs the head nicely to keep rain from blowing in the side. There's even a built-in chin guard for extra protection against the elements.

Personally, I think the colors look pretty great as well, though I've always been a fan of blue and black. Needless to say, if you end up getting your son or nephew one of these North Face rain jackets, chances are you're going to like it so much, you'll want to buy your own! I have my own, adult sized version back home that I've worn in various climates all over the world, and it's held up shockingly well considering the beating it's taken.

Pros:

– Waterproof/Windproof
– Breathable material
– Mesh liner
– Elastic bands around the cuff
– Chin guard
– Incredibly durable
– Nice looking color palette
– Reflective strips for added visibility

Cons:

– You'll have to be careful when sizing online

Another brand known for their quality, this Under Armour rain jacket won't disappoint. It's actually pretty fancy because when you aren't using it, this boy's rain jacket folds down and zips into a backpack, a feature that I'm sure most kids would be fascinated by (at least, I would be).

Like the North Face rain jacket discussed above, the shell on this coat is both waterproof and breathable. The weave is very tight, and the material is quite durable, but they managed to keep the jacket surprisingly light. There's even a bit more material to it than many rain jackets, making it a bit more baggy and comfortable to wear for long periods of time.

You will have to slide it on and off like a sweatshirt, though. Personally, I'm not a fan of half zip clothing, but that's just a preference on my part – it works great for those of you who enjoy pulling your jackets on and off over your head, instead of zipping and unzipping. The zipper is a common place for water to start seeping through, so having less of one means you're more likely to stay dry for longer.

Pros:

– Quality material
– Can fold into a backpack
– Lightweight and durable
– Not a fully zipper
– Waterproof
– Breathable

Cons:

– A tad spendy, but you do get what you pay for
Whereas a North Face rain jacket is more designed for style and functionality, an Adidas rain jacket is great for outdoor athletics on a rainy day. The mesh interior helps keep the fabric from sticking to skin, even when it's wet with perspiration after moving around a lot. It's got that "track suit" vibe to it that's great for sports, but for day to day use, it's not really what I would consider a stylish jacket. How you feel about it depends on what you're looking for, though.

As you can imagine, the jacket is bound to get dirty if it's being used in athletic settings, potentially in bad weather. But don't worry, it's machine washable, so you toss it right in the washer and hang it up to dry without worrying about damaging anything.

Just remember that sizing can be a little tricky when purchasing clothes online. Adidas tends to run a tad big, so if you get the size that you normally wear, you'll likely have room for a crew neck or something similar underneath.

Pros:

– Designed for athletic people
– Machine washable
– Elastic around the wrist
– Good at blocking wind and rain
– Comes with a hood and full zipper

Cons:

– Runs a little big, but as long as you keep this in mind, it's not an issue
Another brand that I grew up wearing a lot, this Columbia boy's rain jacket is top of the line in terms of quality. And the great thing about it is that it won't break the bank either!

The jacket sports a soft shell made out of nylon, so you get sufficient protection from the rain while maintaining enough breathability to keep it from becoming a sauna inside. To make sure the rain is kept out, they also made sure to include elastic cuffs, and elastic hem, a hood, and 2 zippered pockets for added security. Toss in the reflective detailing, and you can be sure that they'll be ready for anything, whether it's light outside or starting to get dark.

There are plenty of size options to choose from as well, ranging from 2T to extra large. Overall, it's a great lightweight option for those of you who are on a budget but still want something high quality and weatherproof.

Pros:

– Cost effective
– Lightweight
– Elastic cuffs and hem
– Reflective detailing
– Plenty of sizes and colors to choose from

Cons:

– Material isn't as breathable as some of the other options listed above
Another outdoor company known for making quality gear, this Marmot boy's rain jacket certainly lives up to the brand reputation. I'll start with what I like first, that none of the other options have… A hood that actually folds into the collar of the jacket! Obviously it's nice to have a hood when it's raining cats and dogs, but on sunny or windy days, sometimes you just want to be able to put it away out of sight.

In addition to that handy feature, this rain jacket is a tank, great for the worst rain showers you could find yourself in. Marmot really nailed the whole concept of keeping their product waterproof without compromising on breathability – there really isn't any other jacket I would want to wear during strenuous outdoor activity. And when it's not being worn, Marmot's rain jacket packs down really well into a backpack or other carry bag, and is light enough where you'll barely notice it's there.

Pros:

– Really well made
– Lightweight and portable
– Hood that folds into the collar
– Breathable and waterproof
– Long lasting and durable

Cons:

– A bit more expensive than some of the other options
At Untamed Space, we're passionate about helping you have the best camping experience possible. Our team of experts have experience camping and backpacking all over the world, allowing them to provide insightful and relevant content to guide you in your outdoor pursuits.

All of our reviews are based on a combination of firsthand experience, extensive research, and an analysis of customer feedback. We are an independent website and do not receive payments or incentives from manufacturers to promote their products, and we continuously update our content to provide new information based on product availability. Wherever you are in your journey, whatever gear you're searching for, you can be sure to find unbiased and up-to-date reviews for all of your needs.
Final Thoughts
There's no keeping boys out of the rain, so why not give them the best protection possible? For extended periods of time out in bad weather, a waterproof boy's rain jacket is required, but still, that's not enough. To keep them from getting soaked with perspiration, a shell that's breathable is also necessary.

While many of the items reviewed met these standards, The North Face rain jacket is ultimately what won this showdown for us. It's a quality piece that goes the extra measure to ensure the user is completely barricaded against the rain. To top it off, the jacket is pretty affordable as well, something that's worth keeping in mind since boys tend to outgrow their clothes pretty quickly.
---
Related Posts: