For many of us, camping is a way to get away from it all and destress in nature. Some of you may be hunters looking to spend a few days tracking your prey, while others of you might just need some time to feel like you can breathe again. Whatever your reason, I'm sure there are few of us who actually enjoy being packed in the same space as several other campers who may or may not be loud and obnoxious. For me at least, being around other people (especially strangers) defeats the purpose of camping, and I'm sure many of you can resonate with that. If that's the case, you're on the right article, because you'll want to find out what dispersed camping is and how to do it.
Key Takeaways:
Dispersed camping, also known as dry camping or boondocking, means camping without facilities or designated campsites.
National forests, Bureau of Land Management (BLM) areas, Wildlife Management Areas (WMA), and national grasslands are suitable for dispersed camping.
Resources like Campendium, Bureau of Land Management, and US National Forests can help you locate dispersed campsites.
Dispersed camping extends to vehicle camping, including RVs, vans, and truck tents.
Beginners should gain camping experience in a controlled environment before attempting dispersed camping.
Dispersed Camping vs. Regular Camping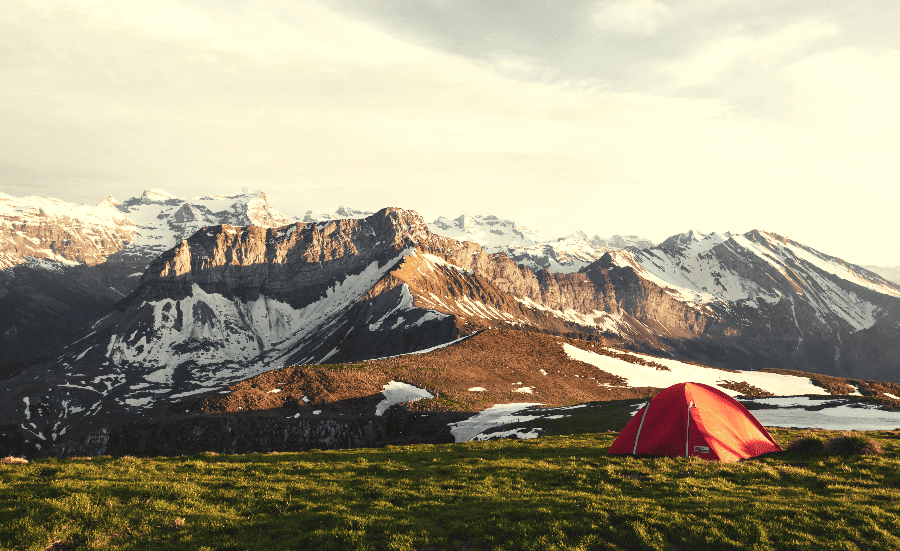 If you're new to the camping game (or even if you've been doing it for awhile), chances are you've rarely heard the term "dispersed camping." It goes by a few names such as dry camping, boondocking, and wild camping, but when it's all said and done, they mean the same thing. So what is dispersed camping, and how does it differ from traditional camping?

Dispersed camping is more well known for what it's not, so we'll start there in our comparison. While many campsites have facilities onsite (like restrooms and showers), dispersed camping does not. Regular campsites are usually very accessible, and will probably have stores and restaurants relatively close by. Dispersed camping does not. Campgrounds have a few hurdles to get through before you can stay there, like checking for availability and making a reservation. Dispersed camping…you guessed it. The whole premise of dispersed camping is being able to camp anywhere you want (legally), which means you'll probably be in an area where there aren't any creature comforts or other people. No food, no electricity, no glamping sites with fancy canvas tents – just you and the great outdoors.
Why Go for Dispersed Camping?
You may be thinking, "Gosh, dispersed camping sounds awful! No restrooms, facilities, creature comforts of any kind…" And it's true that this style of camping isn't for everyone, and can come with a wider variety of risks, especially for those who don't know what they're doing. It isn't as comfortable, but let's be honest…do we really go camping for the comfort? Probably not.

I'll be honest with you and say that dispersed camping is the only form of camping that I've done in the last decade. Many of the reasons why I've chosen to do it this way will resonate with you, and others may not, since each person is motivated by different things.

I'm an introvert by nature – a melancholic, if any of you are familiar with temperament styles. I like having a couple close friends, but other than that, I'm perfectly content not interacting with very many people on a regular basis. It's draining, and if I'm going to doing something fun like camping, I want to feel refreshed and not stressed out. This reason alone would be enough for me to say goodbye to pitching my tent in a campground. I love the feeling of aloneness that's possible with dispersed camping, and I'm sure all my fellow introverts will know what I'm talking about.

I also enjoy the freedom that comes with this style of camping. There's something about knowing you can camp anywhere you want without making a reservation, and move a few miles in any direction the next day if you wanted to.
Can I Go Dispersed Camping Anywhere?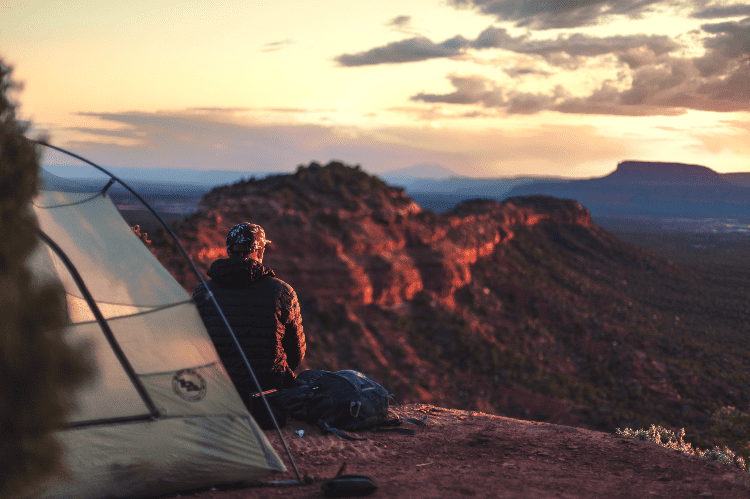 And the answer to that question is no. Private land is obviously off limits unless you have permission from the owner, making federal land the go-to option. Roughly 30 percent of the United States is available for dispersed camping, a good portion of that located in the western half of the country.

National forests are a favorite of many, but you can camp for free in any federally designated land, unless otherwise posted. Look for land run by the Bureau of Land Management (BLM), Wildlife Management Areas (WMA), or national grasslands to set up shop, in addition to national forests. You should have no trouble camping in any of these areas, though each location may have different rules that are worth checking out beforehand. It's not a bad idea to chat with a local ranger to see what's allowed and what isn't.

Some locations are special cases as well. For example, I recently went camping in the Great Sand Dunes in Colorado with a buddy of mine, which was not free, though technically still dispersed. Naturally, there weren't any restrooms out where we were, let alone food options, electricity, or any other creature comforts either. I'd highly recommend the experience to anyone, though, as it's a really unique place to spend the night, and the stars are incredibly vibrant. Just make sure to bring a set of tent stakes designed for the sand – you'll regret it if you don't!
Where to Find Dispersed Campsites
It's fairly easy to find locations that will let you camp for free. As I just mentioned, you should check with the ranger station ahead of time to hear the officials policies, but in general, these sites will give you a good idea of where you can stay:
Once you know the boundaries you can camp within, it's time to find an actual location to set up shop. When possible, it's good practice to stay at a place where other campers have been before, to keep your impact on the environment at a minimum. Look for flat clearings or the remains of a firepit to discover the best location, otherwise the rangers will be more than happy to identify campsites you can sleep at along your route.
How to Prepare
In some ways, dispersed camping requires less preparation than regular camping. You don't need to make a reservation, call to check on availability, or even know the exact dates that you want to go. You can just…go. On the other hand, there are a few things that you'll need to think about that you might not have had to in the past. We'll take a look at some of the big ones here.
Leave No Trace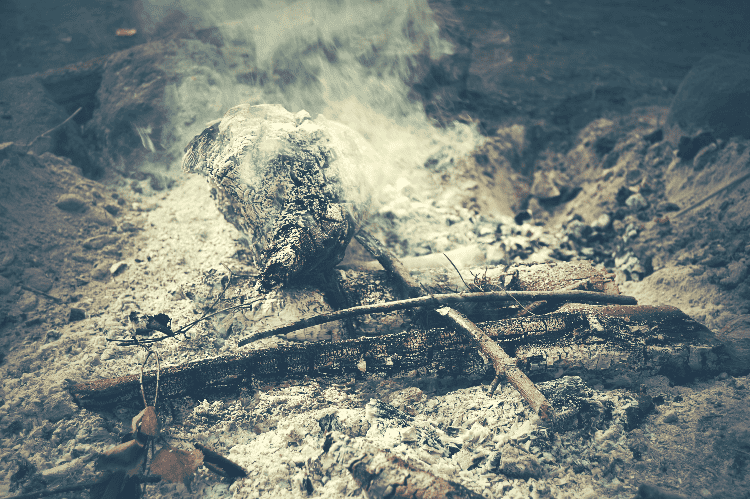 Camping is not something you want to do without prior preparation, and that's even more true for dispersed camping. Because you won't have access to any bathroom facilities, you'll want to prepare yourself for doing your business out in the wild. It's always good to follow the Leave No Trace (LNT) principles when it comes to stuff like this, so that you can leave it as close to the way you found it as possible. I suggest you bring a tiny shovel to dig yourself a hole for when you need to get rid of your solid waste – be sure your bury it once you're done, so no one accidentally steps in it!
Food
You'll be away from a grocery store and restaurants for awhile, so you'll have to bring your own food. I suggest packing as light as you can, so leave the giant camping stove at home, and bring a small single propane burner to cook some ramen in. Or, something of that nature.

You'll also need to take proper precautions when it comes to storing your food as well. The wilderness might be your home for the night, but it's also the residence of a lot of hungry animals that would love to dig into the food you brought. If you'll be taking your car or RV with you, lock your food in there when you aren't using it. Otherwise, bring a bear canister or odor-proof bags to safely store your edibles.
Garbage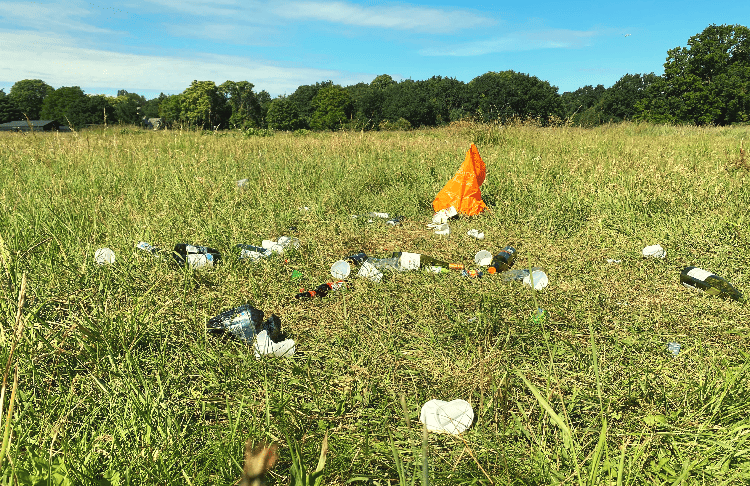 There are no garbage cans in the wild (shocking, I know), so be prepared to manage your own trash. I know some people like bringing a bag to store their garbage, while I personally prefer to put it back in my backpack in the Ziploc bag I originally had it in. It comes down to your own preference, but make sure you take the time to think through how you want to do it.
This one is important, but often overlooked by many people. It's possible that you'll end up camping in an area without a visible trail, or at the very least, far enough away from civilization where getting lost would be serious concern. Going into nature with nothing but your phone to guide you is a bad idea, and bound to get you in a predicament some day.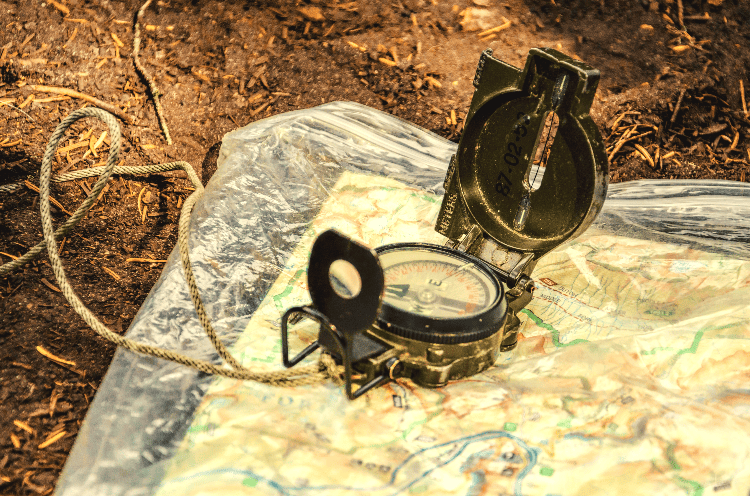 Now, you might be thinking, "But my phone has Google Maps! That's all I really need to tell me where I am and where I need to go." And while it's true that the GPS on your phone is very useful in day to day situations, it's an unreliable resource at best, when you're out in the middle of nowhere. Think about what your phone actually needs in order to tell you where you are and how to get to your destination: cell service and battery.

Maybe cell service won't be an issue where you're going, but do you really want to take that risk? If you still want to rely solely on your phone, you can certainly download some offline maps to look at if you have no connection, but then you're stuck with the issue of battery life. There aren't any electrical outlets naturally forming in the wilderness, so if you want to charge your phone, you'll need to bring a portable power bank. Again, not a bad option, but do you really want to take the chance that even the power bank will run out of juice? Not to mention the possibility of breaking your phone, among countless other scenarios. Do yourself a favor by going with a compass and map, so you can sleep easier at night. Don't know how to use them? Check out our guide:
Additional Items
Still worried you might be missing something important? The 10 essentials is a great list to review before you head out to make sure you aren't forgetting anything necessary for survival. You might be a little uncomfortable from time to time, but as long as you have the things on that list, you shouldn't be in any significant danger.
Are Campfires Allowed?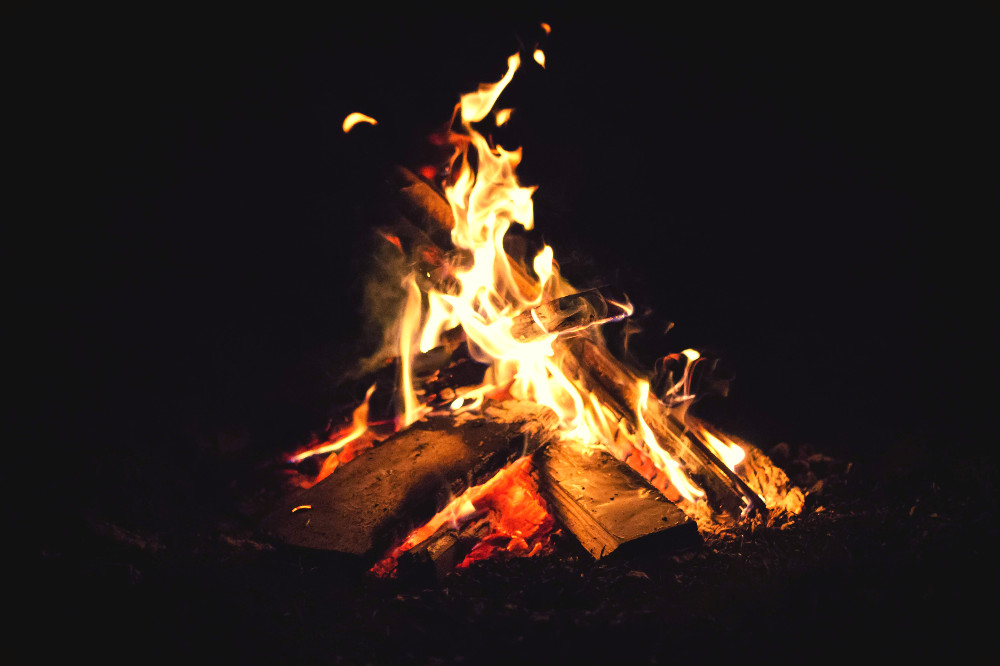 And the answer (as you might have expect) is…it depends.

Droughts and other factors can make campfires a dangerous choice, unless you're fond of starting wildfires. Always check with a local ranger to see whether it's safe to build a campfire in whatever neck of the woods you plan to make camp, and don't get complacent with your preparation. For a complete explanation on how to build a campfire, and all the safety precautions that go with it, check our guide out here!

But back to the topic at hand.

Once you've confirmed with the ranger that it's safe to build a campfire, take some precautions before lighting that match. If you have access to an existing fire ring, use that whenever possible. Otherwise, take the time to make your own, or bring a fire pan with you. This will help keep the fire where it belongs, without charring the ground beneath it too much. Leave No Trace principles apply here as well, so do your best to leave the surroundings the same way they looked when you arrived.

As always, don't forget to have a bucket of water close at hand, in case you need to put the fire out. Starting a campfire without having an extinguisher nearby can be a recipe for disaster if you aren't careful.
Camping in Your Vehicle
When it comes to dispersed camping, there are a lot of people who prefer to car camp in the truest sense of the term. Whether it's in an RV, a van, or a truck tent, the same locations that are available to tent camp in for free are open to you as well, making it a great option if you'd like to keep some amenities. Many people who live in a mobile home, converted school bus, or sprinter van also take advantage of this cost effective way to park their home, often for weeks at a time. These principles apply to Walmart parking lots too, though you'll have to get the okay from a manager, since each store has a different policy when it comes to allowing folks to spend the night there. Here's a bit more detail on places that you can stay in your RV:
Harvest Host
My parents recently bought a converted sprinter van, and have been driving it all over the midwest. I decided to join them on their maiden voyage a few months ago, spending about a week in the Upper Peninsula of Michigan, hopping around from location to location. A few of these locations were harvest hosts, which are business owners that allow you to park your RV on their property overnight.

Harvest host is a membership program that costs $99 a year. With it, you can stay at various places around the country, like apple orchards, wineries, farms, museums, and so much more. I believe I even saw that rock climbing gym was allowing harvest host members to spend the night in their parking lot! Most locations just ask that you purchase one of their products in exchange for spending the night.

While not technically dispersed, harvest host is still a great way to explore the country in your RV. I'd recommend it to anyone who asks.
Dispersed RV Campgrounds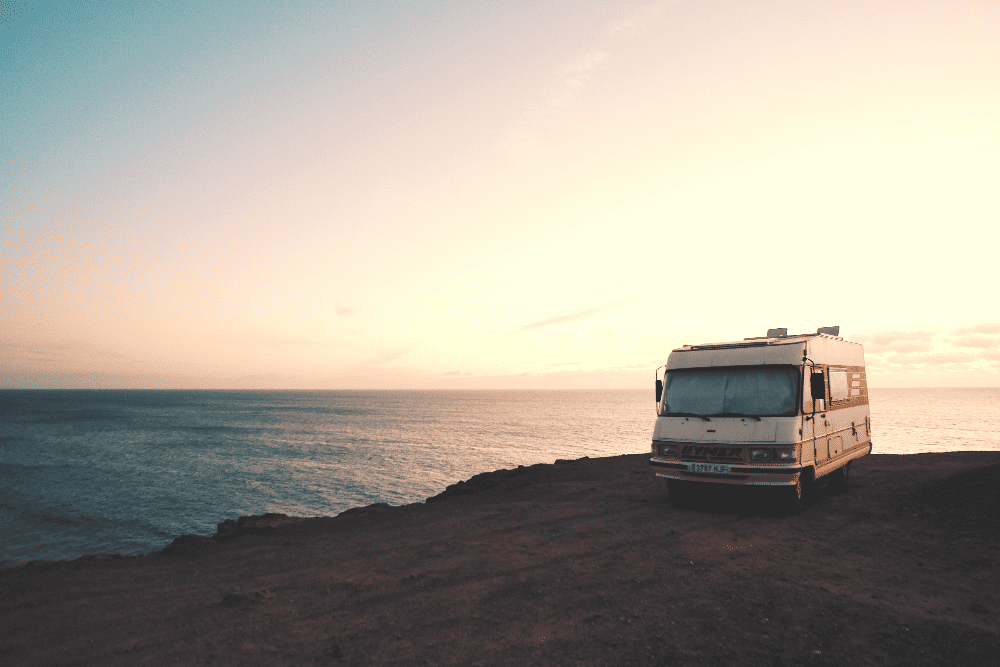 On BLM land, you're welcome to park your RV in most places, as long as it doesn't infringe on other people. When I was in Moab, Utah a few months ago, I saw plenty of folks in their RVs and camper vans pulled over right on the side of the road, setting up for the night.

While there are certainly some places where you can do this, I'd recommend looking for a dispersed RV campground instead. These are free campgrounds where you can spend the night in your RV – for an easy way to find them, I like to use the pro version of the Dyrt. You'll be able to discover hundreds of dispersed campgrounds where you can park your RV for a few days. When you run out of water, need to dump your gray and black tanks, or want to hook up to electricity again, you'll also be able to find locations that offer these amenities on the app.
Where Can I get an RV?
If you own an RV, you already know the answer to this question. But did you know that most RVs sit idle for about 86% of the year? If this applies to you, there are some options available if you'd like to make a little extra cash and have your RV get some use. And if you don't have an RV, but like the idea of getting away from everything for a bit without saying goodbye to creature comforts altogether, don't feel like you need to buy one.
RV rental is a great way for folks to dip their toes into the water when it comes to this sort of activity. There are plenty of RV owners out there who are open to renting out their home on wheels on sites like RV Share. All you have to do it pick it up and be on your way!
Delivered RV rental is also picking up momentum for luxury campers who don't want to deal with the hassle of driving or towing their temporary home around. Owners will deliver their RV directly to the campsite that you want to stay at, set everything up for you, and pick it up again when you're done, taking all of the stress out of your vacation.

In particular, RVPlusYou is a great resource if you're looking for delivered RV rentals. They have a phenomenal system in place for connecting RV owners with renters, ensuring that the arrangement remains a win-win for everyone.
Is RV Camping for Me?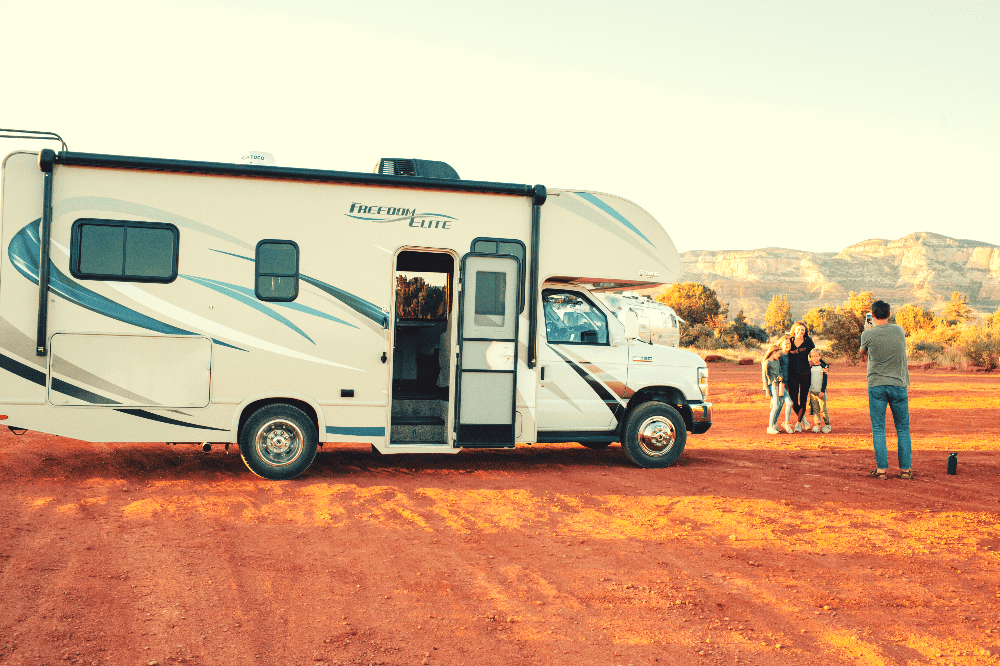 I believe many people have the misunderstanding that RVing is only for able bodied retirees who want to explore the country in their free time. As someone who's almost exclusively camped in a tent, I used to think I'd be cheating myself by staying a shelter with a real bed, kitchen, A/C, and bathroom. Now that I've had some experience with it, though, I can't tell you how wrong I was.

Somewhere along the way, we created these mistaken stereotypes that backpacking is for the young and adventurous, and RVing is for the old folk who still want to see the country despite being less mobile. But now, more and more millennials are renting RVs to take to festivals, children and young adults are going on more road trips with their parents, and the value of having a home on wheels is becoming increasingly apparent. Even my neighbors, a young family down the street, recently purchased an old school bus and are in the process of converting it so they can tour the country and relax in solitude for a few days at a time.

There's no age limit (or minimum) when it comes to RVing, aside from having a valid driver's license. If you've never tried it before, I encourage you to step away from what you're familiar with, and experience a whole new version of camping.
Final Thoughts
The word that best describes dispersed camping is "free." It doesn't cost anything, it's typically free of people, there are no facilities, and you're able to go wherever you want whenever you want. For the wanderer at heart, or the introvert, there's no better escape than this.

However, it's not an activity that's meant for everyone, and those who do take part in it should always be cautious. Do you know what to do if you encounter a bear? Do you have a procedure in place if you get injured and need to call for help? Are you sure you're bringing enough food and a way to filter water? The downside of being so free is that if anything goes wrong, it's up to you to figure out what to do.

For this reason, I wouldn't recommend that any of you go camping like this if you've never spent a night in a tent before (or if it's been a long time). Take some time to figure out what you're doing and get some experience in a more controlled environment, and once you've figured out the basics of how to go camping, head off on your own when you feel ready.
---
Related posts: