I've spent quite a few years living in Minnesota, where the seasons are varied and dramatic. Especially later in the year, it's possible to have 50 degree temperatures one week, and then a foot of snow the next! The sudden shifts in weather call for a rain jacket one day and a winter coat the next, but it can be expensive and inconvenient to buy so many layers.

A 3-in-1 jacket solves these problems by giving you multiple layers to work with in one package. We've laid out some of the best 3-in-1 jackets for men in this review, so you can be prepared for whatever the day might hold.
In this article, we'll be reviewing the following 3-in-1 jackets for men:
What is a 3-in-1 Jacket?
If you're like me, perhaps the name "3-in-1 jacket" is a little confusing. I even own one of these, and I still had to do a bit of research to figure out how a 2 layer coat could identify as 3-in-1!

What the name is getting at is that there are 3 different ways you can wear this one jacket – with both layers on at the same time, wearing just the outer shell, or only wearing the inner, insulated layer. This allows you to be far more adaptable than if you only had a rain jacket, a vest, or a thick winter coat, giving you the option to pick and choose what you need based on the weather.

The inner and outer layers are completely separate from each other, but most of these jackets have snaps in the sleeves or zippers that let you seamlessly integrate them. It can be a little tedious to pull the 2 layers apart and put them back together again, but I've found it to be worth it for the convenience you'll have overall.
The Pros and Cons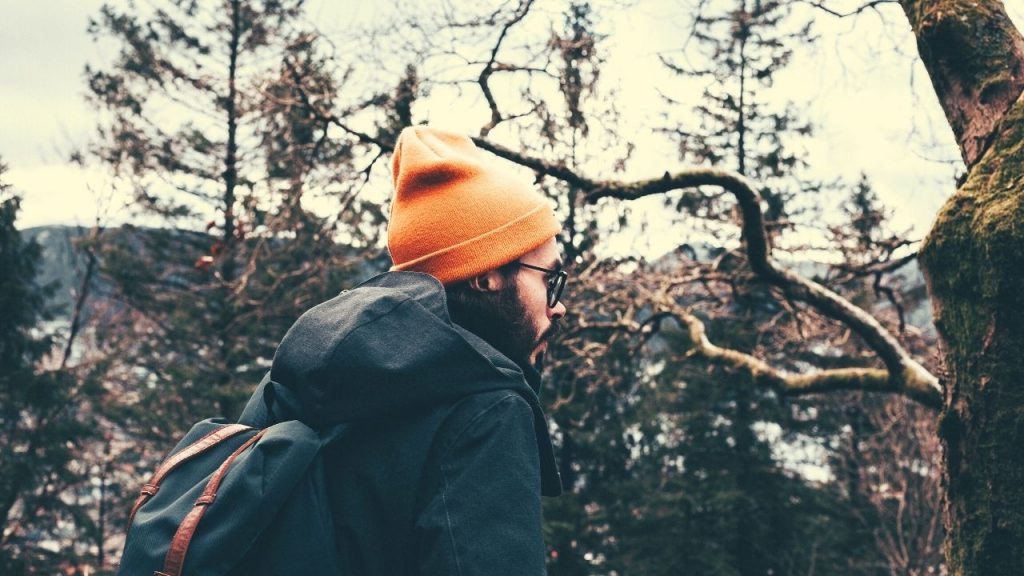 As it is with everything, there are going to be ups and downs with whatever style of jacket you choose to wear. Puffy jackets will keep you warm, but they aren't particularly breathable, while a fleece liner is incredibly breathable but let's in a lot of cold air. The same holds true when it comes to even the best 3-in-1 jackets for men, just with a slightly different set of positives and negatives than you would find in a single coat.
Pros:
When it comes to the best 3-in-1 jackets, there's a lot to be liked. Here are just a handful of reasons why you might want to consider adding one to your closet:
Having a proper layering system is one of the best ways to stay comfortable in a variety of temperatures. While mixing and matching layers from different brands can work, they won't fit together as nicely as the components of a 3-in-1.
Regardless of the weather, you'll always have something suitable to wear outside. Instead of buying a winter jacket for freezing temperatures, a fleece for those nippy fall and spring days, and a rain coat to keep you dry, you'll have all of those in a single package.
Going off the previous point, when you buy a 3-in-1 jacket, you're getting 2 coats out of the deal. It's often cheaper to buy multiple jackets this way, than purchasing them individually.
Cons:
Unfortunately, there are also a couple of reasons why one of these jackets might not be right for you. For example:
Though the layers of a 3-in-1 jacket integrate well with each other, that doesn't necessarily mean they will with other products. At the very least, you likely won't be able to squeeze an additional layer between the ones you already have.
Having to attach and detach the layers when you want to use them individually can be a hassle. I often kept mine detached from each other, even when I was wearing them both at the same time.
Weight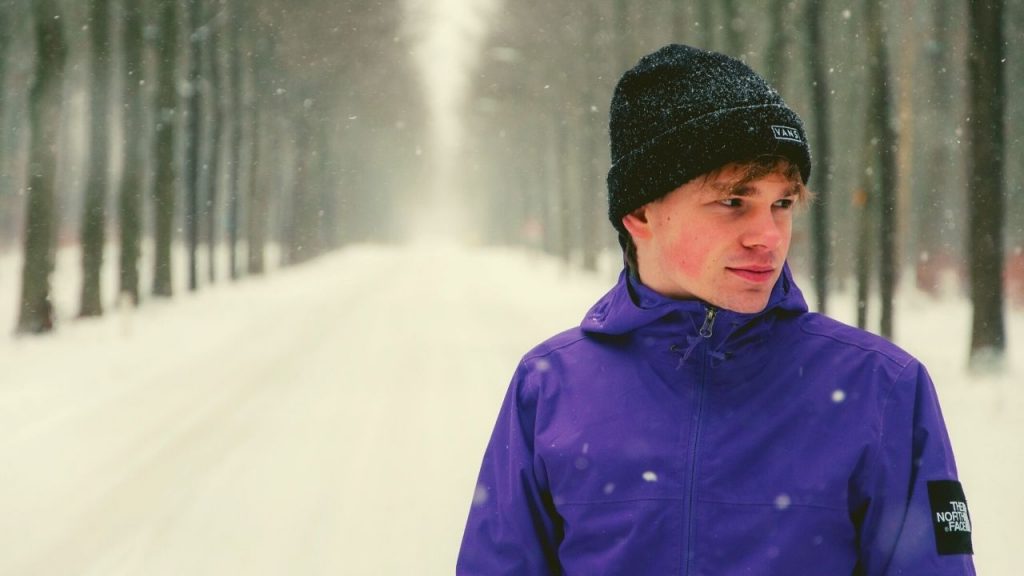 When you put two coats together, it's going to be heavier than a standalone jacket. Weight isn't as big of a deciding factor when it comes to cold weather clothing, but it's still something worth considering. Especially if you plan to wear your coat on long hikes or backpacking trips, you'll start to feel the extra ounces sooner or later.

It's unlikely that you'll find anything under a pound, but I would try to keep the overall weight less than 3-4 pounds. That in itself is already quite a bit of weight, and any more than that will be a bigger burden that it's worth.
Quality
It goes without saying that you want to buy a high quality product. When it comes to a 3-in-1 jacket, though, you've got even more to pay attention to it than you would otherwise.

Are the combined layers going to be enough to keep you warm in the climate you plan to use them in? Is the outer shell actually waterproof? Is the fleece liner too thick to fit comfortably inside the shell? There's a lot to think about when picking out one of these products, and a bad answer to any one of these questions could ruin your day.
3-in-1 Jacket Comparison Table
Best 3-in-1 Jacket for Men Reviews
Material: Polyester
Weight: 2.76
Insulation: Puffer Lining
A solid choice for any outdoor, winter sport, the GEMYSE 3-in-1 jacket is warm, windproof, and waterproof. Made out of material that allows for breathability, it's got the necessary tech to make sure you stay dry from the rain and snow, as well as from your own sweat.

An interchange system connects the outer shell with the inner lining, providing a secure attachment, if that's how you want to use the jacket. Even so, I like how easy it is to take the outer layer off compared to many 3-in-1 jackets. When I start to get hot, I don't enjoy taking the time to undo any snaps or velcro that connect the layers together, so I appreciate how streamlined the GEMYSE model is.

This product does run a tad big, so if you find yourself between sizes, I'd recommend you size down. However, the extra space can be nice if you want to slip an extra layer under or in between the two provided by the jacket. You'll need the extra protection in subzero temperatures, as this jacket isn't thick enough to keep you warm enough by itself when it's that cold out.

Pros:

– Waterproof
– Breathable
– Fit allows for additional layering
– Lightweight
– Elastic cuffs
– Hem drawstring

Cons:

– Not warm enough for super cold temperatures
Material: Polyester
Weight: 2.84 Pounds
Insulation: Down
Eddie Bauer has been my go-to brand for outdoor clothing for as long as I can remember. The Powder Search 3-in-1 jacket, in particular, is a product that I used for the entire time that I was in college, and I was not disappointed with it in the slightest.

It's a bit on the expensive side, but you definitely get what you pay for. Not only does the jacket look really sleek, but it's also incredibly comfortable, and the layers are easy to add or remove from each other. And as someone who grew up and went to college in Minnesota, I can tell you that it withstood the harsh winters wonderfully. I'm actually not sure if I've ever had a warmer coat than this one.

The zippers don't snag easily, and there are more pockets than you'll know what to do with. It's a tad heavy, and runs a bit small, but if you want a jacket that you can use during all seasons of the year, this is the one for you.

Pros:

– High quality
– Very warm
– Sleek design
– Lots of pockets
– Heavy duty zippers

Cons:

– A bit pricey
– Sizes run a little small
Material: Polyester
Weight:

3.2 Pounds

Insulation: Synthetic
Just one of Columbia's many 3-in-1 jackets, the Post Canyon makes a big statement with its bold style. The red coloring is easy to spot, if you're worried about a hunter mistaking you for an animal, and the inner lining has a fun graphic design. On the inside, there are plenty of silver dots that work to reflect your body heat back at you.

The hood is removable, adjustable, and helmet compatible, able to fully meet whatever your needs might be. On the coat itself, I like how the outer shell has a bit of stretch to it, so it can better contour your body. The cuffs are also adjustable, and the hem has a drawstring on it so you can cinch everything up tightly. These, in addition to the underarm vents, will allow you to regulate your body temperature pretty easily, without having to unzip your coat or take it off altogether.

Most people use this jacket when they're skiing, so it has specified pockets for you to store your ski pass, goggles, and other belongings. Obviously, you don't need to go skiing in order to wear this jacket – you'll just have plenty of storage space to carry whatever you want!

Pros:

– Removable hood
– Good for making you visible
– Underarm vents
– Adjustable cuffs and hem
– Fabric is both waterproof and breathable

Cons:

– Would be nice if it had two way zippers
Material: Cotton
Weight: N/A
Insulation: Fleece
If you've ever been in athletics, chances are you've owned an Under Armour product at some point in your life. They aren't known for being cheap, but they do have a history of packing a lot of technology into a tiny amount of space.

To start, you won't need to worry about rain when you're wearing the outer shell. Water will roll right off of it, but at the same time, it's breathable and lightweight. The inner lining is a high loft fleece, which is incredibly warm, and soft enough to make you want to sleep in it. I'm a big fan of the infrared jacket lining, which increases the overall warmth of the jacket even more by hanging onto your body heat for longer.

You'll also find that the bottom of the zipper is magnetic – a feature that's easy to love and hate at the same time. It's more convenient, but also more prone to breaking, which is obviously a bad thing. As long as you're not too rough with it, though, you shouldn't have too many issues with it.

Pros:

– Good looking design
– Very soft and comfortable
– Breathable and warm
– Weatherproof
– Infrared jacket lining

Cons:

– Magnetic zipper
Material: Polyester
Weight: 2.76
Insulation: Fleece
I often like to finish off many of my product reviews by mentioning a more affordable, but still high quality, option for those of you on a budget. Though a bit more basic than some of the other 3-in-1 jackets I've mentioned so far, CamelSport's product doesn't skimp out where it counts the most.

Both water and wind proof, the hydrophobic coating will ensure you stay warm and dry regardless of the weather. The inner lining is made out of fleece, easily allowing you to stay comfortable in temperatures that dip below freezing, while providing something comfortable to rest against your skin. They even made sure to make the fleece anti-pilling, in order to increase its longevity, and prevent you from dealing with those annoying little lumps.

Oh, and the really good news? It's under $100, which is practically unheard of when you're looking for a nice double layered jacket. It's not going to be as lightweight, have super fancy technology, or heat reflection properties, but for an entry level 3-in-1 jacket, it's certainly hard to beat.

Pros:

– Very affordable
– Warm and comfortable fleece liner
– Hydrophobic outer shell
– Fairly stylish design
– Has a good fit

Cons:

– The zipper is backwards (like what you'd find on a woman's jacket), which can be a deal breaker for some
At Untamed Space, we're passionate about helping you have the best camping experience possible. Our team of experts have experience camping and backpacking all over the world, allowing them to provide insightful and relevant content to guide you in your outdoor pursuits.

All of our reviews are based on a combination of firsthand experience, extensive research, and an analysis of customer feedback. We are an independent website and do not receive payments or incentives from manufacturers to promote their products, and we continuously update our content to provide new information based on product availability. Wherever you are in your journey, whatever gear you're searching for, you can be sure to find unbiased and up-to-date reviews for all of your needs.
Final Thoughts
A single jacket that you can use all year is a dream come true for many of us. And the best 3-in-1 jackets provide just that, as long as you know what to look for in a product. The outer shell should be water and wind proof, working to trap your body heat inside while still allowing moisture to escape. The inner lining should be soft and warm, so you can feel comfortable wearing it for several hours, even in freezing cold temperatures.

Looking at my personal requirements, the Eddie Bauer Men's Powder Search 3-in-1 jacket did it best. It's a little pricey, but the jacket will last for a long time, and you won't really find anything else out there that gives you so much bang for your buck.
---
Related Posts: