I'm all about efficiency. Why wash dishes by hand when you can use a dishwasher? Is small talk really necessary? (I'm an introvert) Who needs to carry two separate items when they can be combined into one? As you might guess, this is exactly what I'll be talking about in the camping space. Tent cots are ingenious products that combine a tent and a cot so you don't have to waste brain power by trying to keep track of both. So in this review, we'll be checking out some of the best tent cots out there to elevate the way you experience nature.
In this article we'll be reviewing the following tent cots:
What is a Tent Cot?
A tent cot is just what it sounds like: a mix between a tent and a cot. Why would you want this odd sounding contraption? Well, there are a number of reasons.

First, you only have to worry about carrying one item instead of two. If you're someone who already enjoys sleeping on a cot instead of on a pad or mattress, why not just integrate your tent with it? For matters of efficiency, you really can't beat it.

Also, since the tent is raised on legs like a traditional cot, you won't have to worry about waking up with a flooded or damp tent floor. This can be especially handy if you're going to be camping during the rainy season, or even if there's snow on the ground.

The fact that the tent is raised also means that you won't have to take the time and energy to clear the area of rocks, sticks, and other pokey things that would otherwise make you feel uncomfortable during the night.
Single vs Double
Tent cots mostly come in two sizes: 1 person or 2 person. Generally speaking, I wouldn't recommend trying to fit 2 people inside of a tent cot (even if it says it's a two person tent cot). There are some exceptions to this, but as a rule of thumb, assume it will be a tighter fit than expected or advertised. If you don't mind a snug fit or you have a smaller body type, this won't be as big of an issue, but some of you will have a difficult time doubling up inside.
Weight
One of the most underrated features to consider, in my opinion, is the weight of the tent you're buying. There are plenty of tents out there that are perfect in every way for what you need, but are just a burden to try to carry around with you. Tent cots fall on the heavier end of the spectrum, compared to other 1-2 person tents. This is partly caused by the added materials needed to create a durable product that will stay upright after you put your weight on it.

The other factor is that you've essentially got the weight of two products in one, which is certainly more convenient, but definitely not lighter! Keep this in mind when you're planning a trip with a tent cot. I guarantee you that the last thing you'll want to do is lug a 30 pound tent deep into nature for a several day backpacking trip. You might feel like you're on a glamping trip after you've set it up, but it's not worth the struggle to lug it around for endless miles.
Materials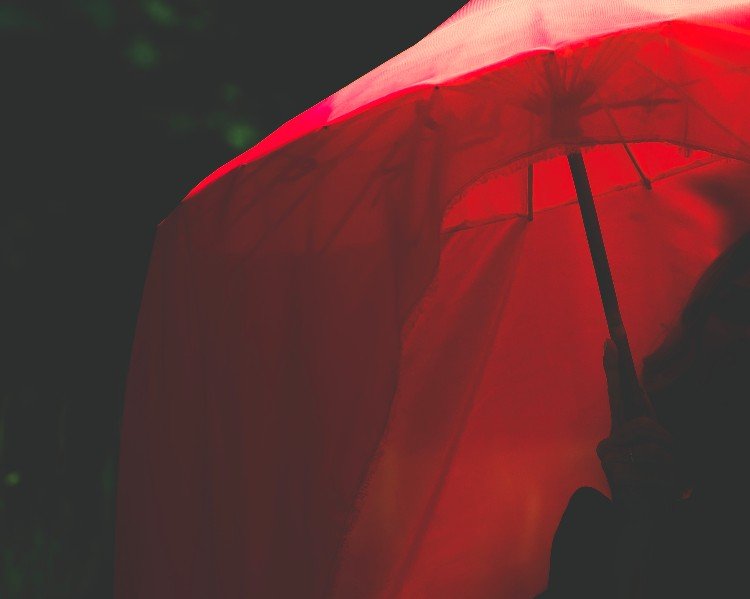 Another vital aspect of your tent (or any gear that you end up buying) is the material. Most of the tent cots that I've encountered are made out of polyester, though there are a few made from nylon as well. The two of these are similar in a lot of ways, though there are a few differences worth noting. 

Nylon is lightweight and water resistant, and a good all around option for most campers. It usually isn't very breathable since it's typically coated with a waterproof later, so you'll really want to make sure you have some vents or windows that allow for air flow. Nylon does sag when wet, so make sure you've got your rainfly tied down firmly so the material stays tight in case you get caught in a rain shower.

Polyester is similar to nylon in many ways, but sometimes not the best option for backpackers, since it's heavier. However, this shouldn't matter very much when it comes to tent cots, because they're already too heavy to backpack with anyway! Polyester is more UV resistant than nylon as well, which means it won't wear out as quickly and last you longer. 

As far as tent cots go, I would probably lean more toward polyester since it's more durable than nylon, but both options are just fine at the end of the day. 
Best Tent Cot Comparison Table
Tent Cot Reviews
Best For: Car Camping
Pole Material: Fiberglass
Tent Material: Nylon
Weight: 24 Pounds
Measuring in at 32 inches wide, it might be a bit of a stretch to call Kamp Rite's tent cot "oversized." But as far as single person use goes, you'll have plenty of room for you and your gear, if you'd like to keep it with you.

At about a foot off the ground, this tent cot will keep you securely elevated and away from any rocks or water that might upset your night. It comes with two additional support legs, so you won't have to worry about tipping over or collapsing as you sleep. The design also eliminates the need for crossbars, which can be uncomfortable to lie down on.

Arguably my favorite part of this tent, though, is the fact that it isn't just a tent and a cot, but a lounge chair too. With a 4 in 1 design, this is the only piece of furniture you'll need to bring with you, if you're looking to cut back on how many items you're packing.

It doesn't come with instructions, but you'll find that you don't really need any. The setup is very intuitive, and can easily be done by one person.

Pros:

– Intuitive set up
– 4 in 1 design
– Comes with rainfly and carry case
– Good amount of room for any size person

Cons:

– Can be a little difficult to get in and out
Best For: Car Camping
Pole Material: Aluminum
Tent Material: Polyester
Weight: 30 Pounds
Made from durable polyester, Gymax's camping tent cot should last you for a long while. Water and sun proof, this tent works well for whatever you plan to use it for, and even sports a front door that can convert into an awning.

The coolest part about this product for me is how it's not just a tent and cot, but also an air mattress with a foot pump to inflate it. And it even comes with its own bedding set, sleeping bag, and inflatable pillow! Comfort was at the front of the designer's mind when this tent was being created, and it certainly shows through all of these added bonuses.

At a foot and a half off the ground, water and small animals will be the least of your concerns. There are mesh windows on all sides, so not only will you have great ventilation, but you'll also be able to enjoy a 360 degree view of nature while hanging out inside your tent. Everything is foldable for easy storage and transportation, and even comes with a free carry bag. And if you're worried about not knowing how to set this tent up properly, it comes with detailed instructions so you won't get lost along the way.

Pros:

– Polyester materials
– Sun and water resistant
– Comes with its own air mattress and foot pump
– Easy to set up
– Very comfortable

Cons:

– Braces for the bed can be hard to get into place
Best For: Car Camping
Pole Material: Aluminum
Tent Material: Polyester
Weight: 28.5 Pounds
If you plan on camping in the middle of a hurricane, this is the tent cot for you. Just kidding, don't camp in the middle of a hurricane no matter what gear you have… My point is, this tent can take some pretty heavy rainfall and still keep you nice and dry inside. Designed to fit one person, Yescom's tent cot will keep you snug as a bug while keeping you 14 inches above all of the other bugs.

The tent rests on four large legs for support, and all of them are covered in plastic to prevent them from slipping. The frame is durable and stable, so you can set up on most types of terrain without fear of tipping over. If you'd like to use the cot without putting up the tent portion, you certainly can, as it easily transforms into a bench or flat cot.

There are 2 large "D" shaped doors on each side of the tent, so you can easily roll in and out of whatever side you'd like. Inside, there are a number of pockets to store your phone, books, or other gear, so you can keep it out of the way while you rest.

Pros:

– Water resistant
– Sturdy frame
– Can be used as a bench or flat cot
– Has straps to hang clothes and towels
– Plenty of interior storage pockets

Cons:

– Some of the materials can feel cheap
– May arrive with broken parts
Best For: Car Camping
Pole Material: Fiberglass
Tent Material: Polyester
Weight: 44 Pounds
Actually big enough for 2 people, Timber Ridge's 2 person tent cot is an ideal solution if you're looking to share a space with a partner. Fair warning, the tent does weigh almost 45 pounds, so if you think you're going to be lugging it any significant distance, I would definitely reconsider. It comes with 2 large doors on each side, so you won't have to awkwardly crawl over your partner at any time to get in and out.

The steel frame can hold up to 600 pounds, which should be more than enough for most situations. It comes with 2 "no-see-um" mesh vents on both the doors and the windows, so you can still peek outside without letting any annoying little critters inside.

This tent also comes with a massive rainfly, which covers the entire tent all the way to the ground. On most other tent cots, the rainfly only covers the tent part, and doesn't go past the cot legs. With this, getting wet in a rain shower will be the least of your concerns.

Pros:

– Two large doors
– Comfortably holds two people
– Massive rainfly
– Quick to set up
-Full mesh body

Cons:

– Fiberglass poles
Best For: Car Camping
Pole Material: Fiberglass
Tent Material: Polyester
Weight: 30 Pounds
On a clear night, there's nothing quite like laying back and looking up at the moon and stars. Sadly, this usually isn't possible in a tent because there's a roof preventing you from looking outside. And hanging out without the protection of your shelter can spell itchy bug bites that you'll have to sleep with all night. Lucky for you, this will never be a problem again with Tangkula's tent cot. The tent portion is surrounded by windows, so if you decide to keep them open, you'll be able to see everything going on around you. Not only is this great for visibility, but if you're out camping during the summer, the airflow will keep you cool during the night.

There are plenty of storage pockets inside to keep your belongings out of your way but still within arms reach. In addition to that, there's a hook on the roof to hang a lantern so your space stays well illuminated. There aren't too many places for light to come into this cot tent, so this is an ideal feature.

Pros:

– Mesh windows for airflow
– Water resistant
– Sturdy and comfortable
– Easy setup
– Nice carry bag

Cons:

– On the small side
At Untamed Space, we're passionate about helping you have the best camping experience possible. Our team of experts have experience camping and backpacking all over the world, allowing them to provide insightful and relevant content to guide you in your outdoor pursuits.

All of our reviews are based on a combination of firsthand experience, extensive research, and an analysis of customer feedback. We are an independent website and do not receive payments or incentives from manufacturers to promote their products, and we continuously update our content to provide new information based on product availability. Wherever you are in your journey, whatever gear you're searching for, you can be sure to find unbiased and up-to-date reviews for all of your needs.
FAQ
What is a 3-in-1 Tent Cot?
A tent cot is a unique hybrid between a tent and a cot. You get all the weather protection that you'd find in a tent with the raised design that comes with a cot. It's a great way to conserve space, but they can be quite heavy.
Are Tent Cots Comfortable to Sleep On?
I find "comfort" to be a somewhat relative term when it comes to camping. You may wonder if tent cots are comfortable to sleep on, and the answer is no – at least, when compared to your bed back home. But if you're pitting it against a night on the ground in a sleeping bag, a tent cot will win every time when it comes to comfort.
And the Winner is…
When looking for a tent cot, you want something that's going to keep your comfortable and last for a long time. No doubt, you're looking for one in the first place because you value comfort and efficiency, and care less about weight. That's why we like the Gymax camping tent cot. Heavy duty and built to withstand weather conditions of all kinds, you'll stay safe and dry if you get caught in a nasty storm. It also comes with windows on all sides, allowing you to peak out at the world around you while staying protected from the elements.

The tent is made out of polyester, so it has a greater resistance to the sun's harmful UV rays. Plus, it even comes with its own air mattress and bedding set, so you won't even have to think about bringing anything else. At the end of the day, it's the best all in one tent that I've ever encountered.
---
Related Posts: